The word 'unique' has been used so much in regards to talent or accomplishments in the game of baseball that it has lost much of its meaning. Every year we hear of another unique talent coming up through the minor leagues. Mike Trout has another unique statistical accomplishment seemingly every week. It has come to describe someone who does the same thing as their peers, but better. These are not entirely unique careers though. For a player, a career, a life to be truly unique it has to include things that have been done by no one else ever – the only of its kind.
John Jordan O'Neil was born on November 13, 1911 in Carrabelle, Florida to a sawmill worker and restaurant manager in a deeply racist south. After moving to Sarasota in 1923 with his family, he began playing semi-professionally traveling throughout Florida at age 12. He would work as a shoeshiner and celery farm box boy for four years to support himself, but he wanted to continue his education into high school at the newly built Sarasota High School. They wouldn't allow him in because of the color of his skin. As horrifying as this is, of course, it was par for the course in 1920s America. However, not every African American kid from this time was Buck O'Neil. He would go on to receive an honorary degree from Sarasota high school in 1995.
He was able to get a high school diploma and completed two years of college at Edward Waters College in Jacksonville before beginning his baseball career barnstorming, often in exhibition games against white teams. By 1937, he drew enough attention that the Miami Red Sox signed him to play during their inaugural season in the newly formed Negro American League. One year later, he was sold to the Kansas City Monarchs. On what it meant to play for the Kansas City Monarchs, O'Neil said, "It was like a white boy from the textile mills in South Carolina or the cotton field in Mississippi going to play for the New York Yankees." He would remain with the team for the remainder of his playing career.
As a player, O'Neil played first base and outfield for 17 seasons at a very good level. Anyone who knows me knows that I would normally love to go through all the ways that he performed in the 11 seasons which have stats on baseball reference. Maybe I would talk about his .283 career average (or .288 depending on where you look), or how shorter seasons and uncertain stats led to huge swings in batting average from season to season. I could talk about how he would've almost certainly had a shot to play in the Majors if he came around even 10-15 years later. I'm not going spend time on the numbers or playing style though. Buck O'Neil's playing career was largely insignificant in the overall story of his life, not because he wasn't a great player; because the rest of his life had so much more significance.
After playing on the same field as Hall of Famers Josh Gibson, Satchel Paige, Cool Papa Bell, and Jackie Robinson and serving 2 years in the Navy during World War II, he spent his last 8 years with the Monarchs as the player-manager. This would ultimately provide the springboard for the rest of his remarkable and unmatched life. In 1955, he resigned from the Monarchs and started as a scout with the Chicago Cubs the following year. There, he helped find players like Ernie Banks, Billy Williams, and Lou Brock (all Hall of Famers in their own right) and ultimately become the first African American coach in MLB history in 1962. O'Neil remained with the team until 1988 when he returned to Kansas City as a scout for the Royals. The list of players whose careers have been touched by Buck goes on and on from Elston Howard to Joe Carter.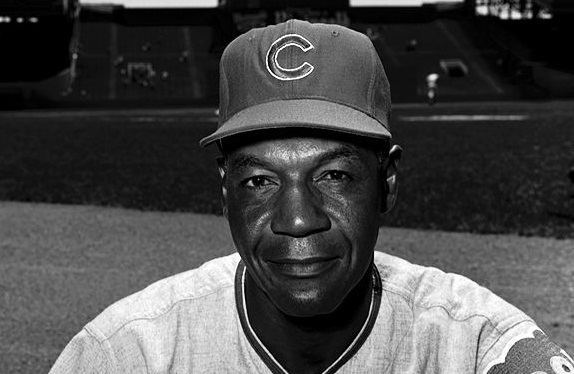 Through scouting and coaching, one of Buck O'Neil's most admirable and apparent traits as a human being could shine: his desire to help others and the joy he took in their successes. It was evident as he coached and searched for talent and it was never more evident than when he helped start the Negro League Baseball Museum in 1990. This began his quest to get Negro League players recognized in the Baseball Hall of Fame. He was successful again. From 1995-2001, one Negro League player was selected each year into the Hall of Fame. In 2006, a special committee, of which O'Neil was a part, did one final vote on Negro Leaguers. Seventeen players were selected with the necessary nine votes. Buck received eight. In yet another exhibition of selflessness, he did not sulk or grow bitter that he was not included as one of the final Negro League players selected to the Hall of Fame. Instead, he volunteered to speak at the induction ceremony for the players who were voted in over him and celebrate their careers.
Following O'Neil's death in 2006, he was posthumously awarded the Presidential Medal of Freedom. In 2008, The Buck O'Neil Lifetime Achievement Award was established with its namesake as the first recipient. Today, if you walk through the Hall of Fame, you will see a statue of Buck O'Neil, an honor that most likely would not have occurred if O'Neil had been voted in 2 years earlier and is shared by a very select few people. In not being voted in, a more prestigious honor was created so he could be properly honored.
There is a list of Negro League stars whose playing careers took place just a few years before they could've joined Jackie Robinson in the MLB (Gibson, Bell, Foster, etc.). There is a list of scouts and coaches who have helped the careers of multiple Hall of Famers. There is a list of men who's careers have stretched over 50 years in the game of baseball. There is only one man, however, who is on all these lists. The same man who was the first African American coach in the majors and a major reason why 35 Negro Leaguers are now in the Hall of Fame. Buck O'Neil's career in baseball is not just simply impressive and very rare. It is completely unprecedented and truly unique.
Follow me on twitter: @denack31 and check out Pop Flies and Grounders (Twitter: @pfgrounders, Instagram: @pfg_podcast) on iTunes for our latest podcast and at pfgrounders.blubrry.com where this article can also be found.
Featured Image: Chris Stride