Every year there are 18 teams that do not make the playoffs. Generally, at least half of them have playoff hopes at some point during the season. This leaves less than a third of the league knowing from day one, this is NOT going to be the year. If you are a fan of one of these teams, you better hope your team is in the process of a rebuild. If your team is unfortunate, it may be the best time for you to try the new bingo without depositing to entertain yourself away from the disappointment.
That brings us to the Baltimore Orioles.
Coming off a successful stretch from 2012 to 2016 and mediocre 2017, the Orioles completely bottomed out in 2018 with 115 losses. They traded their best player, lost their franchise rock, and traded away a myriad of contributors from the Buck Showalter seasons in the last 12 months. Showalter is gone, GM Dan Duquette has been replaced by Mike Elias, and Chris Davis is still getting a lot of at-bats. This is a team that has emphatically slammed the reset button.
With all the changes that have happened, and are going to continue happening, fans are left in a tough spot. The most veteran members of the team are most likely still a part of the club for one of two reasons: their contract is a complete albatross and no one will go near it (sorry Crush), or they could play well enough to bring back some prospects in a trade at some point. The younger players haven't accomplished enough to truly throw yourself behind and there are zero current stars. It's a depressing fan experience that has inspired me to create a scale for how I measure my feelings on 2019 Orioles players, news, transactions, etc. It's called the Whatever Scale and it is a call back to one of my favorite scenes in the modern cinematic classic, Wedding Crashers. Towards the end of the movie, Owen Wilson's character (John Beckwith) has spiraled so deep into a depression that he's even changed the greeting on his answering machine…
Almost every bit of Orioles offseason news caused me to have this exact reaction.
As I go through this rag tag group of throwaways, prospects, and dumpster fires I will award anywhere from anywhere from 1 to 5 Whatevers. The less I care about their failures and future with the team the higher on the scale they'll be. We'll start with an easy one to help the understanding of the game.
Chris Davis – First Base/Crippling Contract
He just came off one of the worst seasons in Major League history. He is a symbol of the money that was spent by Dan Duquette on players not named Manny Machado. He strikes out 36.8% of the time. There is no news about Crush that could excite me as an O's fan. Lets get to the rest of the club before I think about him too much. 5 Whatevers
Catcher
A year ago, the Chance Sisco hype was real, the team's top prospect was going to be getting major league at bats and hopefully taking control of the spot going forward. As the season went along he seemed to look more and more lost at the plate and, as a result, got fewer and fewer opportunities with the big club. He finished the year a painful .181/.288/.269 in 184 plate appearances. At that point I would have probably given the spot 3 Whatevers, but then came Spring Training where he had a 1.296 OPS in 15 games and more walks than strikeouts. Maybe he's figured something out. Knock off one full Whatever!
What's that you say? He's starting the year in AAA? Well that's a bummer, but you have to assume he will be back in the majors at some point this year. Jesus Sucre and Pedro Severino are the catchers on the 25 man roster on Opening Day. As career backups known for their defense, which is pretty good but not great, it's tough to work up too much excitement. When you average out the possible post-hype sleeper of Sisco and the collective yawn that Sucre and Severino cause, it bumps up the total to 2.5 Whatevers.
Infield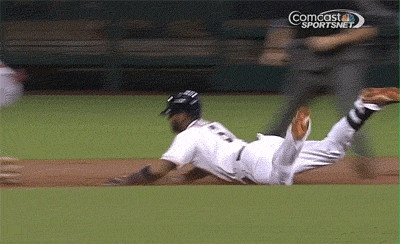 We've already discussed the man who will be blocking Trey Mancini from returning to his true position of first base. The rest of the infield is a bunch of darts that have been thrown towards the board with a hope that one or two might get near the bulls-eye. Jonathan Villar was picked up in the Jonathan Schoop trade and considerably outplayed him the rest of the way. As always, he provides tremendous speed, but will he be the 2016 version of himself who had 3.9 bWAR and led the league in steals? Or will he be the 2017 version who had a 72 OPS+ in 436 plate appearances? Time will tell, but he'll most likely be gone the next time the team is a playoff contender. Two 2019 Rule 5 picks will get thrown into the deep end to see how they perform against major league pitching. Drew Jackson, who will play a utility role, was snatched from the Dodgers system and will most likely come off the bench to see if his promising spring can carry over. Richie Martin is a former first round pick who was the obvious choice for the O's in the Rule 5 draft after he was left unprotected by the A's. In AA Midland, he hit .300/.368/.439 in 2018 and is starting 2019 as the team's shortstop. Renato Nuñez (respectable 116 OPS+ in 220 2018 plate appearances as an Oriole), Hanser Alberto, and Rio Ruiz round it out. Martin provides some intrigue and Villar could show some flashes of his best self, but that guy at first and some forgettable names around the rest of the infield leave me with an overall Whatever level of 3.5.
Outfield
One of the very few players on the 2019 Baltimore Orioles who fans genuinely love and have seen perform well for the team in the past is Trey Mancini. He's still trying his hardest in left field, where he is neither comfortable or good, but his bat has always been his calling card and he will ultimately settle at first base or DH. After a third place Rookie of the Year finish in 2017, he dipped down below 100 OPS+ in what will hopefully be remembered as his sophomore slump season before a bounce back. Cedric Mullins came up to replace Adam Jones in center field last year and provided some bits of excitement that gave him a chance to begin the year as a starter. Joey Rickard and Dwight Smith Jr. will get the majority of the right field innings that will eventually go to prospects in the next couple years. If we're just judging on the Major League roster it gets 3 Whatevers. Once we can include some guys getting close to the cusp of the majors, that will go down.
Designated Hitter
Mark Trumbo is starting the year on the IL (that will take a while to get used to) and is assumed to get most of the DH at-bats once he gets back. He's not very good anymore, but maybe he'll produce a little bit so the team can trade him by the deadline. Some combination of Mancini, Davis, and whoever else is hitting at the time will get the nod to start. All in all, the fact that Trumbo is not going to spend the full season here is the only thing that drops this number down to 4.75 Whatevers.
Starting Pitching
Dylan Bundy had so much hype as he came through the minor leagues, but has been on a roller coaster ride ever since. Injuries got to him before he was a full time major leaguer, he showed some flashes of greatness, and his problems giving up home runs most infamously showed up in a horrific May start in which he also recorded zero outs. The hope is that an added emphasis on analytics in the Orioles organization will help him improve. Bundy seems to agree (in a way). When he was asked if analytics showed that his curveball and changeup could be better if used more, he replied, "I think analytics show pretty much every pitch I throw can be better." The honesty is refreshing. Hopefully, he'll also refresh fans by having some consistent success in 2019. Alex Cobb will start the year on the IL (still not ok), but it will be a brief stay. By the end of 2018 he was pitching better than any of the Orioles other starters with a 2.40 ERA in 48.2 innings from August on and has the most major league success in his past. He seems to be the safest bet among a very mediocre rotation. The Opening Day starter was Andrew Cashner, and he did not impress. After a fluky good 2017 with Texas, he regressed hard in 2018 with a 78 ERA+. He doesn't inspire much optimism as a 32 year old with only two seasons over 2 bWAR. The other two rotation spots were won in Spring Training by Mike Wright and David Hess, whose rookie season left fans with a collective shoulder shrug. There will also be openers, in some capacity. None of this is much cause for excitement this year, but it will all happen (rousing endorsement). 4.25 Whatevers
Relief Pitching
The bullpen is led by another holdover from when the Orioles were a playoff team, Mychal Givens. In past years he was a setup man who would often be followed by O'Day, Brach, and Britton. With all of them gone he takes over the closer role in the hopes that he can carry over his career long success versus right handed hitters (.562 OPS) to his performance against lefties (.737 OPS). Fan favorite Richard Bleier returns from an injury that ended his 2018 early and Miguel Castro will once again try to harness his filthy stuff into a consistently successful season. Guys like Jimmy Yacabonis and Mike Wright (who will also pitch in relief) have had success at AAA, but have yet to have that translate to the Major League level. There are a lot of names in this bullpen that most baseball fans have not heard of: Pedro Araujo, Paul Fry, and John Means (who pitched very well at Yankee Stadium on Sunday to help hold a lead) will get plenty of opportunities to show if they belong. Past years O's bullpens have been some of the best in the league. This one will fall short of that, but the volatility of bullpens (both positive and negative) always leaves me optimistic that someone unexpected could step up and play a big role. 3 Whatevers.
Direction
Buck Showalter is my favorite Orioles manager of my lifetime. Having his career in Baltimore end was no fun, but it seemed to be the time for a change with so much change happening throughout the organization. Dan Duquette wore out his welcome considerably with some very questionable moves. Enter Brandon Hyde from Joe Maddon's staff in Chicago as the new manager and Mike Elias, who spent the last seven years as part of the Astros front office. It seems that the move to analytics and focus on the international market, which basically every other team in baseball made long ago, will finally occur in Baltimore. This is a very welcome change. As far as the prospects already in the organization, there are a few which are cause for excitement. Outfielder Yusniel Diaz, who was part of the Machado trade to LA, is starting his first full year as an Oriole at AA and certainly did not look overmatched in MLB Spring Training. Ryan Mountcastle is an infielder who is now only one step away from the majors and has been a top 100 prospect in baseball each of the last two years. Austin Hays flew through the minors with a monster 2017 and skyrocketed up prospect lists. The outfielder struggled in 2018 through injuries, and ineffectiveness often caused by nagging injuries. I still have faith that he will make it as a productive big leaguer who seemed poised to make the squad out of Spring Training. I expect him up in the near future. The pitching is not as exciting at the moment, but there are a few names that give fans some hope. DL Hall is a lefty who put up a 2.10 ERA in 94.1 single-A Delmarva innings last year, Grayson Rodriguez was the eleventh overall pick in the 2018 draft, and Dillon Tate is a minor league journeyman who was a top pick and prospect once upon a time. The standard for the Orioles has been the mishandling of impressive minor league arms. I have hope that that narrative will change and the team's change in direction will produce some All-Stars. The Baltimore Orioles have hope. Not for 2019, but they have hope that this new direction will turn the team around leaving me no choice but to give 1 Whatever.
Prediction
The Orioles have the lowest over/under according to every casino that takes bets, most have them at about 59 wins. Fans of teams all over the league have had fun saying that they would lose 120+ games and set all sorts of records because they haven't heard of many of the guys I talked about above. The 2018 Orioles lost 115 games. Their .290 winning percentage was the second worst since the 1962 Mets. It is almost unprecedented that a team would have one season that awful, much less two in a row. I think the Orioles will surprise some people and 'only' lose 101 games. 61-101 is a 14 game improvement from last year; it's about the small victories for this rebuilding project.
Orioles Magic, Feel it Happen.
Follow me on twitter: @denack31 and check out Pop Flies and Grounders (Twitter: @pfgrounders, Instagram: @pfg_podcast) on iTunes for our latest podcast and at pfgrounders.blubrry.com where this article can also be found.
Featured Image: Kenneth K. Lam, Baltimore Sun