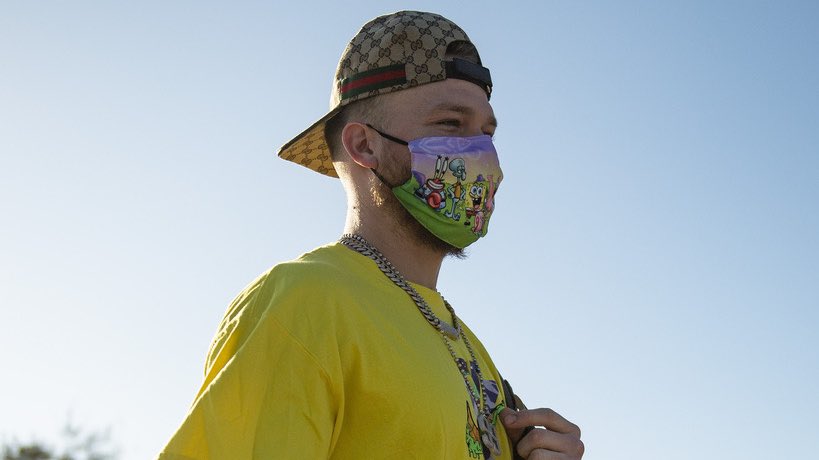 Every year throughout the MLB season, there are frequent fan arguments over what would be an optimal lineup for their preferred team. Tools on Baseball Savant and other informational websites provide some insight into building a lineup by providing a breakdown of a player's performance in each specific lineup spot, but this still leaves a lot up to the unknown. Particularly in recent weeks, the media and fans have felt pressing concern over the lack of stability towards the top of the Red Sox's order. Specifically, the leadoff spot has been sporadically filled with questionable candidates, such as the struggling Enrique Hernández and Danny Santana. The woes of these leadoff hitters spurred my further research into this topic.
Although there are plenty of stereotypes in baseball surrounding the ideas of building a lineup, sabermetrics and recent advances in lineup optimization research over the past decade have initiated a new area of research and development— setting a new standard of excellence throughout the major leagues. One of these non-digital advances is Tom Tango's The Book. Originally published in 2006, The Book includes a hefty chapter on lineup optimization that looks at factors such as DP%, baserunning, player wOBA, and other statistics that can be used to build an optimal lineup— almost all of the research for my purposes has come from this chapter, and will be included in reference to building an optimal lineup for the 2021 Red Sox.
Baserunning, base stealing, and their paradoxical tendencies
First and foremost, the task of optimizing a lineup cannot commence without deeper research into what factors result in optimal performance for the players in each lineup spot. Of these factors, run values by event and value (modified by plate appearance (PA)), strikeouts, and double-play tendencies— that is, how often specific players hit into double plays— provide the greatest insights on how to construct an optimal lineup and squeeze out as many extra runs, and wins, for a team as possible. Notably absent from these important factors are baserunning and base stealing— this is because building a lineup to favor individual base stealing basically cancels out the benefits of skilled baserunning. To better explain this, here is a quote from The Book itself:
"A great baserunner is usually, but not always, a great basestealer. …[Y]ou would prefer to steal a base, and get into scoring position, as long as you have a hitter that hits a lot of singles, but not many extra-base hits. This is the reason we want our basestealer to bat fifth or sixth. At the same time, you prefer to have your great baserunner in front of hitters that hit a lot of singles [in order to optimize their value], regardless of their power numbers. This is the reason we want them at the top of the order.

The Book by Tom Tango
Essentially, this creates a paradox where we are trying to put the same person— one that is a good baserunner and base stealer— into opposite positions in a lineup, which is why worrying about speed in its different aspects is a bit of an insignificant factor to consider when optimizing a lineup (this is especially true for our purposes, as the Red Sox themselves don't boast fantastic baserunners or base stealers).
Plate appearance factors and how they effect run expectancies
Now back to the important stuff. The most important thing to look at is a table of run values by event and value as modified by PA. But before we arrive at that single, terrifying, chart, it is important to understand the context that a lineup is a continuous loop, and statistically, it has been evaluated that each lineup slot gets about 2.5% more plate appearances per game than the next (as shown by the table below). These factors will affect run value per slot, by either greater impacting the overall game— as seen in higher batting slots— or taking significance away from individual plate appearances— as is the case for lower batting positions.
*BOP= Batting Order Position
This is an important initial concept to understand, as it has an effect on run values for each event in each lineup position. In effect, this table basically means that each previous lineup position has 2.5% more of an effect on the outcome of any game than the following spot. In this chart, the five-spot is set as a reference, making its run value 0%, meaning that events in the four-spot are 2.5% more impactful, those in the six-spot are 2.5% less impactful, etc.
This table is important in order to understand the big picture of these combined contexts—as it is important to factor in PA value, along with run expectancy (RE), so as to fully understand the value of each event in each position within a given lineup.
*Note: This table is based on real-life American League numbers, not simulated projections
Some general distinctions, taken from The Book, that should be taken from this monstrosity of a chart:
#2 and #4 Hitters
The #4 hitter has an advantage in XBH categories, but the #2 hitter has an equal advantage in NIBB and HBP. The #4 and #2 hitters should be relatively equal in performance, with the #4 player boasting a better SLG%, while the #2 hitter should provide better OBP numbers.
In addition to this, keep in mind that the #2 hitter will have 5% more plate appearances than the four-spot batter, but on average the #4 hitter will be up with more men on base.
#2 #3, and #4 Hitters
Additionally, as the #2 and #4 hitters are relatively equal, they also have similar run value advantages over the #3 hitter (~0.02-0.03 runs). This means that the #3 hitter should be worse than both the #2 and #4 hitters.
Overall, most of these adjustments, when correctly implemented, can yield ~0.02 runs per plate appearance at most. Over the course of a year though, this adds up to approximately 10-15 runs, which can result in up to four more team wins due to proper optimization.
Strikeouts and their effects on optimization
It is also important to organize the lineup in order to maximize strikeout effectiveness. What this means is, when looking at the RE by event and value/PA table, you want to place your hitters with the highest strikeout percentage in spots where striking out is less detrimental, and it is ideal to place your better-disciplined players in spots where the strikeout is more costly. In this example, the three, four, and five spots are on the opposite end of the spectrums, so specifically, you want your best hitter with the most strikeouts in the three-spot, so as to maximize run value. Additionally, it is best to put a low strikeout hitter in the fourth and fifth slots, where strikeouts have some of their most costly values.
This is a secondary reason why it's best to have Devers slotted third instead of fourth, as this spot in the lineup has the smallest negative strikeout impact of any of the first four spots in the order.
Double play tendencies throughout a lineup
Double play (DP) situations per game, relative to league average by batting order are important to consider when building a lineup, but mostly only in the 3 (0.18 DP situations/game) and 5 (0.02 DP situations/game) spots— where the numbers of DP/game are at their separate extremities. For this quantification within the Red Sox lineup, I evaluated DPrate, which rates a player's tendency to hit into double plays relative to league average. The player with the best DPrate was placed third, as they are less likely to GIDP, while the best player with the worst DPrate was placed fifth, where they experience fewer chances to hit into a double play.
Creating an optimal Red Sox lineup from this information
With all of this research, I put the information in context with this years' Red Sox roster to create the optimal lineup. I will insert the chart below and then explain the position of each player following the lineup.
| | |
| --- | --- |
| Alex Verdugo | LF/CF |
| Xander Bogaerts | SS |
| Rafael Devers | 3B |
| J.D Martinez | DH |
| Hunter Renfroe | OF |
| Christian Arroyo | 2B |
| Christian Vazquez | C |
| Marwin Gonzalez/Kiké Hernández | OF |
| Bobby Dalbec/Danny Santana | 1B |
Alex Verdugo
Verdugo is the best-suited leadoff hitter that this team has. His high OBP is ideal for the one-spot, where walks and singles are of equal value. His above-average wOBA shows his complete hitting approach, which is once again important in the leadoff spot. While home runs are not necessarily as valuable in this spot, his power is a nice addition that could also help to jumpstart games from the get-go. His minuscule strikeout percentage is also important, as the K has the most negative effect during the game within the first three hitters.
Xander Bogaerts
The best hitters should be placed somewhere within the one-, two-, and four-spots. Bogaerts is placed here instead of fourth or leadoff due to his high OBP and ability to drive in runs (high wOBA and SLG%). His low strikeout tendencies also play well in this spot, where they have a rather detrimental value.
Rafael Devers
Devers has the ability to be placed in any one of the two-, three-, or four-spots due to his complete hitting profile. The reason he is best suited for the three-spot, though, is mainly due to two factors: his strikeout tendencies and ability to avoid double plays. As previously discussed, the strikeout has one of its least detrimental values in the third spot, and Devers has the highest K% out of Martinez, Bogaerts, and himself. Secondly, and most importantly, Devers has a positive DPrate, which is ideal for this spot, when double play tendencies are at their highest, as this can save a significant amount of runs throughout the course of a season. His home run abilities also play well here, as the third spot is where the home run has its highest value throughout the lineup.
J.D Martinez
Martinez's consistent power is important for this spot as he will see the most runners on base during his at-bats, on average. His strikeout percentage is low enough that it is not a concern for the high deficit seen in this spot, and his OBP and discipline this season is a welcome benefit.
Hunter Renfroe
Renfroe's hot bat is a nice addition in the five-spot, as he still has the threat of power while also maintaining a relatively low strikeout percentage so as not to add any sort of disadvantage in this high-risk spot. His .344 wOBA shows his ability to be patient while also driving in runners with his plentiful doubles and singles.
Christian Arroyo
Once Arroyo returns from the IL, it can be assumed that he will resume his role as an everyday player. His impressive start this year has shown his ability to be a solid threat in the lineup. He is not better than Renfroe, though, and spots 5-9 should go from best to worst hitters.
Christian Vazquez
Vazquez has struggled a bit this year, but still should be a staple of production at the bottom of the lineup. He also has the chance to steal some bases in front of predominantly singles-hitters in the eight and nine spot, which could also maximize his own personal production.
8/9 Spots
With Arroyo returning, these spots are likely to fluctuate, since Hernández/Santana/Gonzalez/Dalbec can't all start each game. With this, it could be possible to see some sort of platoon creation between Hernández and Gonzalez, but it seems likely that Cora will remain confident in both Hernández and Dalbec throughout the season.
Specifically from this group, Hernández needs to return to a place in the lineup where he statistically belongs: the #8 or #9 spot. His OBP and wOBA are far too detrimental for him to be placed within even the top six of this lineup. He does not have the correct, beneficial makeup of a leadoff hitter, and he should not be slotted otherwise over better performers such as Renfroe, Arroyo, and at this point, Vazquez. All in all, Hernández should find his home within the seven-, eight-, or nine-spots in order to optimize team performance and allow for the best possible outcome— both game-by-game and season long.
Qualifying the analysis
Of course, the implementation of this optimal lineup is up to Red Sox officials, and the problem is currently relevant; in recent weeks, Alex Cora has been questioned about the lineup and the odd occupations of the leadoff spot. While Verdugo is quite obviously the best candidate to fill this spot, it is unlikely that we see this happen. Cora has reiterated that he likes Verdugo in the two-spot, and Verdugo has confirmed this as well, saying he feels comfortable in that spot. Unfortunately, this may hinder the Red Sox's success this season, as their struggles in the leadoff spot have resulted in some slow starts for the team this year. Nevertheless, if they do attempt to implement this lineup, it would be ideal, and, as stated, the toying with this lineup could improve the Sox' win total by four or five games, therefore, it should be considered, and implemented, by the team's new-age analytical managing squad.
---
Featured Image: @RedSox