The last time the New York Yankees reached the World Series, techno group Owl City was taking the country by storm with their chart-topping hit "Fireflies", the world was readying for James Cameron's supposed masterpiece Avatar, and I was in the second grade learning how to add. Suffice to say, 2009 was quite a long time ago. Despite maintaining a winning record each year since, the Yankees have failed to meet expectations for over a decade now. Pinstriped fans have stood in front of their television in a surrender cobra, watching their team enter an early offseason year after year. Over the past few years, the luck required to hoist the World Series trophy has not been on the Yankees' side. Now, with the best record in the American League and a .667 winning percentage, it's time for the Yankees to create their own luck.
I consider myself quite the optimist. I will go to war for my team and its players and will enter every season confident that they can make a run. Except for this past one. I've never been as down on a Yankees offseason since I started following them closely about a decade ago. New York passed on a fantastic free agent class, instead opting to trade for Isaiah Kiner-Falefa and Josh Donaldson from the Minnesota Twins, and bringing in José Trevino to backup Kyle Higashioka. For the first time in years, I really didn't see the Yankees as a bonafide contender. So, naturally, they got off to one of the best starts in franchise history.
Through July 8, the Yankees were 61-23, dominating every opponent that walked into The Bronx. The team was off to a pace that matched the 1998 squad that has gone down in history as one of the best of all-time and was certainly proving me wrong. But, that was never meant to last. The 2022 Yankees were never good enough to challenge the all-time wins record. They've gone 5-10 over their past 15, and are just 17-17 since their nine-game winning streak was snapped on June 19. As the old homage goes, no one is as good as they look when they're winning nor as bad as they look when they're losing. New York is no different. Still, the Yankees are lucky. They hit this rut at the perfect time. They still sit 11.5 games ahead of the second place Toronto Blue Jays in the American League East race, but weaknesses of the ball club have been exposed early enough that they can go make some upgrades before the trade deadline passes. The first of which came late last night, as it was announced the Bronx Bombers acquired former Boston Red Sox left fielder Andrew Benintendi from the Kansas City Royals. Benny is the first of what should be a handful of upgrades to this roster. Here are a few more options that should be on the Yankees radar 6 PM on August 2.
The One That Already Happened
Yankees get: LF Andrew Benintendi
Royals get: LHP TJ Sikkema (Yankees #19 Prospect, per MLB.com), RHP Beck Way (#21), and RHP Chandler Champlain
I am cheating a bit here. Yes, this trade already happened, I'm not clairvoyant. The Yankees brought in the former arch-rival for three A-ball pitchers. I'm not gonna get too much into it, as my colleague Estevão Maximo already broke it down super well here, but the Yankees brought in a high-contact, high-OBP lefty rental to round out the lineup and slot into left field.
A Game 2 Starter
Last night on YES, Jack Curry, one of the most tied in reporters on the Yankees beat, said that he doesn't think the Yankees Game 2 starter is on the team at this point. Only two pitchers on the market could potentially fit that bill: Reds' Luis Castillo and Athletics' Frankie Montas. Both have control through 2023 and are perfect fits next to Gerrit Cole in New York's rotation.
As of now, the Yankees rotation is in two tiers: Game 1 starters and Game 4 starters. Gerrit Cole and Luis Severino are in that first tier, but the latter is currently shelved with a shoulder injury and hasn't pitched in a full season since 2018. The rest of the rotation, starring Nestor Cortes Jr, Jameson Taillon, and Jordan Montgomery, are having good years but should not be trusted to get the ball twice in a seven-game playoff series. That's why one of Castillo and Montas is necessary to add to this rotation.
If I had to guess, Castillo will be the one in The Bronx this time next week. The Yankees have been linked to him for years and his 2.86 ERA this year is a career best. He's a perfect fit for the roster, and while the price may be a bit high, he would lengthen this rotation a ton. Montas though, is not too bad of a backup. The team should also keep an eye on Giants' Carlos Rodón, who is having a fantastic year and could become available if the Giants slide continues.
Or…
Okay, I know that's not happening. But let a guy dream.
A Depth Starter
Every year it seems the Yankees make a random trade for a starter to add some depth to the roster. Lance Lynn, Jaime Garcia, and Andrew Heaney are all recent examples of this move. This year, Jose Quintana and Noah Syndergaard are two solid rentals who would add depth to a rotation currently slotting in Domingo German every fifth day. Syndergaard is a really fun option. The former Met starter has struggled in Anaheim, his velocity way down with his ERA at 3.83. He's a rental who's owed a lot of money, which should lower his price tag. Thor would be a great flyer for the Yanks to take and hope that they can unlock something special in him. If not, he could try things out in the bullpen and provide much need backend help. Speaking of…
A Reliever…or Three
For years, the Yankees bullpen has been the strength of the ball club. This year, it's probably their biggest weakness. Injuries to Zack Britton, Chad Green, and most recently Michael King paired with immense struggles from Aroldis Chapman have thrust Wandy Peralta into a high-leverage role. While Jonathan Loaisiga seems to be finding his 2021 form again, Clay Holmes has been dominant, and prospects Ron Marinaccio and Albert Abreu have provided much-needed boosts, the team could still use a couple more relievers to lengthen the 'pen.
Former Yankee David Robertson is the most coveted arm on the market. He's found a new life in Chicago and it would be awesome to see the former fan favorite return. Royals' Scott Barlow, Pirates' David Bednar, and Rockies' Daniel Bard are all good, although potentially pricey options. I wouldn't be surprised to see a Clay Holmes-type trade get made for a reliever few in New York have heard of but pitching coach Matt Blake thinks he can unlock. Regardless, if last night was any indication, the Yankees need someone to pitch in high-leverage situations not named Wandy Peralta.
End the Joey Gallo Experiment
In all likelihood, the last at-bat of Joey Gallo's Yankees career was a three-pitch strikeout against Mets closer Edwin Diaz that literally every person watching knew was coming. He's been overmatched ever since coming over from Texas and will undoubtedly go down as one of the most disappointing moves in team history. Still, Gallo has some value. A good amount of teams could have interest in him as a re-acclimation project and attempt to unlock what made him so good with the Rangers. I still believe Gallo is a good player, but a change of scenery is necessary. He should garner a solid return, whether it's an A-ball prospect or someone else with low value. One interesting option could be Padres' Blake Snell, who is reportedly being shopped. Could Gallo and a mid-tier prospect bring the lefty over? If so, he would fit the depth starter mold I talked about earlier.
It's Not Happening…Unless…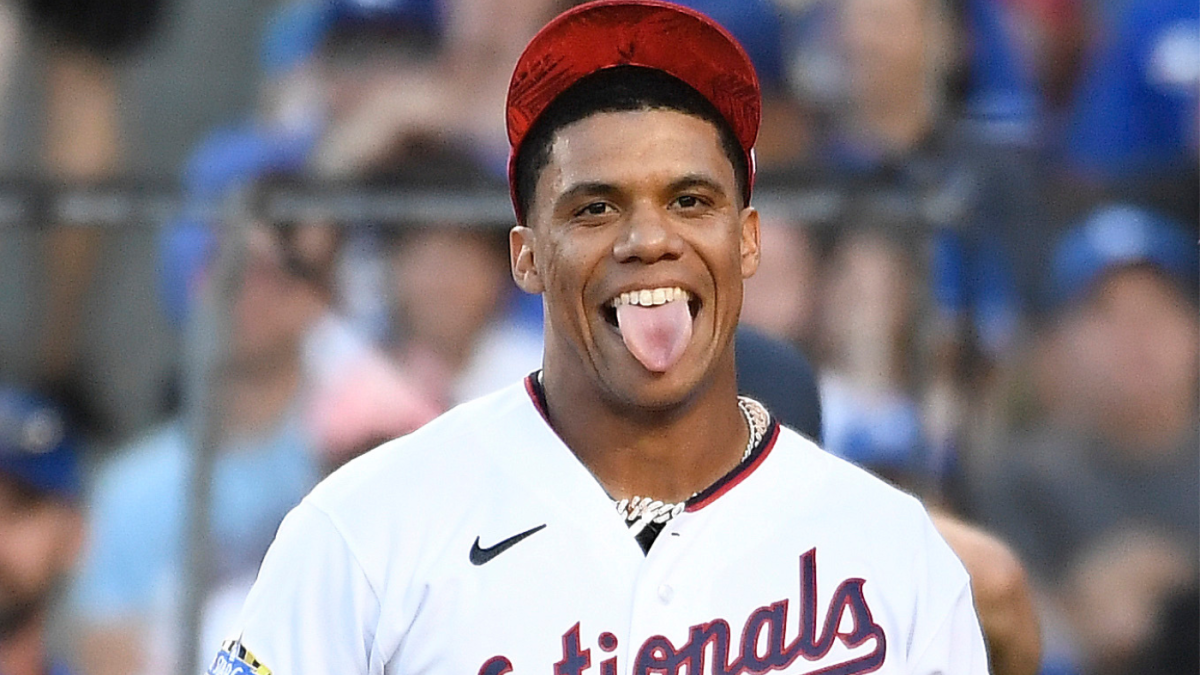 Juan Soto is the most valuable player to ever hit the trade market. He's 23 years old and off to the best start at the plate in decades. He's a future Hall of Famer who will change the outlook of whatever franchise he goes to. The Benintendi trade does seem to lower the likelihood of Soto going to The Bronx, but it by no means makes it an impossibility. The Yankees playoff lineup as of now slots in Matt Carpenter, Aaron Hicks, or Josh Donaldson, none of which are particularly trustworthy in playoff time. So, Soto would fit perfectly into right field, pushing the oft-injured Giancarlo Stanton to DH. Getting Soto would also give the Yankees the insurance policy of all insurance policies in the event that Aaron Judge leaves in free agency. He's seven years younger with a better bat than Judge, and it would be very easy to sell to fans choosing Soto over Judge. The price would be hefty (say goodbye to the…entire farm system), but it's Juan Soto. Personally, as much as I want Soto, keeping the team's elite prospects and Judge is probably the smarter value move, but I won't be complaining either way.
Call Up the Kid…If He's Still Around
Isiah Kiner-Falefa has been a failed experiment for the Yanks. He's providing middling defense and basically nothing at the plate (he has a lower wRC+ than Joey Gallo this year). The good news is, he was never intended to be the answer at short—just a stopgap. Well, it's time for the next step. If Oswald Peraza is not traded at the deadline, the Yankees first move on August 3 should be calling up their #2 prospect. After a slow start to the season, Peraza has a .818 OPS in Scranton along with 20 steals and very good defense since May 1. He has earned a chance in the big leagues over IKF. Calling up a big prospect isn't something contenders often do in August, but in this situation, Peraza makes the Yankees better currently and in the future.
---
August 2 is just five days away. The rumors around this deadline are setting up what should be a crazy week, and I expect the Yankees to be smack in the middle of it. The players have earned reinforcements. The fans want a ring. It's time for Cashman and Hal to go all-in and bring the trophy back to the corner of River Ave and 161st.
---
Featured Photo: Associated Press