Exactly a year ago the Minnesota Twins were dead last in a weak American League Central, 19.0 games behind the division-leading Chicago White Sox. They were eliminated from the playoff race two weeks prior, but Twins fans would've assured you they were cooked by mid-May. Before last season began, Fangraphs projected the Twins to win 88 games and the division crown. Instead, the team massively disappointed, losing 89 and finishing in last place for the first time since 2016. Fans and media alike were almost certain the team would be forced to rebuild. Almost.
Minnesota's President of Baseball Operations, Derek Falvey, and General Manager, Thad Levine, committed to their core by reloading rather than rebuilding. Unfortunately, the Twins again missed out on every top free agent starting pitcher, before and after the lockout, but had a respectable offseason nonetheless. They extended Byron Buxton, signed Carlos Correa, and traded for Chris Paddack, Gary Sanchez, Gio Urshela, and Sonny Gray. In the process, the team parted ways with Josh Donaldson, Mitch Garver, and Taylor Rogers. These moves made it clear "Falvine" wasn't ready to shut the window of contention after a disastrous season, despite the division slowly but surely improving.
Just before the 2022 season began, Fangraphs predicted roughly 82 wins for the Twins, and a second-place finish in the AL Central, behind the Chicago White Sox but leading the Cleveland Guardians. Now with only nine games left to play in the regular season, the Guardians have wrapped up the division. Cleveland won four of five against the Twins a week and a half ago, swept the White Sox in three games last week, and clinched the AL Central title this past Sunday. At this point, even if the Twins battle the White Sox in their six remaining matchups to retake second place, both teams will miss the playoffs.
Although the Twins took a step forward in 2022, already surpassing last year's 73 wins, and on pace to finish 78-84, fans across Twins Territory can't help but feel disappointed all over again. If projections this year were less optimistic from the start, how did this team actually underachieve?
_________________________
Injuries, Injuries, Injuries
First and foremost, the injuries must be addressed: the Minnesota Twins have had an astounding 31 players on the Injured List at one time or another, combining for 2,215 days. Both totals are the most in the American League, and only the Cincinnati Reds have had it worse (36 players, 2,518 days). Conversely, the Cleveland Guardians have only had 15 players combine for 697 days on the IL, which is the fewest days on the IL for any team. In fact, the Twins have more players on the IL right now (18) than the Guardians have had all year.
Last year's tally of 28 players spending 1,713 days on the IL was the highest total of the "Falvine" era to that point, and a far cry from 2019's tally of 19 players combining for only 629 days, the fewest in the American League that year. Since then, the rate at which Twins players are suffering injuries has climbed every season, but this year it's been devastating.
Starting in April, the Twins put eight players on the IL, beginning with pitchers Kenta Maeda (60-day; Tommy John), Randy Dobnak (60-day; finger), and Cody Stashak (15-day; biceps) before Opening Day. Through the end of the month Jorge Alcalá (60-day; elbow), Alex Kirilloff (10-day; wrist), Sonny Gray (15-day; hamstring), Jhon Romero (60-day; biceps), and Bailey Ober (15-day; groin) were added, dealing major blows to a team trying to maintain their hot start. Of the players injured in April, neither Maeda, Dobnak, Alcalá nor Romero have returned at any point this season.
In May the team saw 14 players hit the IL, two of them for the second time already. Returning to the IL was Stashak (60-day; shoulder) and Gray (15-day; pectoral), and joining them were Kyle Garlick (10-day; calf), Miguel Sanó (10-day; knee), Luis Arraez (10-day; Covid-19), Dylan Bundy (15-day; Covid-19), Trevor Larnach (10-day; groin), Chris Paddack (60-day; Tommy John), Carlos Correa (10-day; Covid-19), Danny Coulombe (60-day; hip), Josh Winder (15-day; shoulder), Joe Ryan (15-day; Covid-19), Gilberto Celestino (10-day; Covid-19), Royce Lewis (60-day; ACL), and Carlos Correa again (10-day; hamstring). The Twins were able to put together another winning month, but Paddack, Stashak, and Lewis were finished for the year as well.
June was a slightly better month, as only nine players landed on the IL, but three of them for the second time. Ober (15-day; groin), Garlick (10-day; hamstring), and Larnach (60-day; abdomen) returned to the IL, and were joined by Max Kepler (10-day; Covid-19), Trevor Megill (15-day; Covid-19), Emilio Pagán (15-day; Covid-19), Caleb Thielbar (15-day; Covid-19), Jorge Polanco (10-day; back), Trevor Megill again (15-day; shoulder), and Joe Smith (15-day; back). Minnesota began to slow their roll this month, playing under .500 for the first time all season, and losing Larnach for the rest of the year.
By the time July came around, the Twins were looking forward to getting their midseason rest at the All-Star Break, but five players were still placed on the IL that month. Returning for another stint were Thielbar (15-day; hamstring), Kepler (10-day; toe), and Sanó (60-day; knee), and Chris Archer (15-day; hip) and Ryan Jeffers (60-day; thumb) were added for the first time. Minnesota played another month of losing baseball and lost Jeffers and Sanó for the remainder of the season.
August was another relatively healthy month for the Twins, but again five players hit the IL. Kirilloff (60-day; wrist) and Garlick (10-day; ribs) were added for the second and third time respectively. Joining them was deadline acquisition Tyler Mahle (15-day; shoulder), Byron Buxton (10-day; hip), and Cole Sands (15-day; elbow). Minnesota played .500 baseball all month, but lost Kirilloff and Buxton for the rest of the year.
So far in September, seven players have been added to the IL, all of them for at least the second time this year – Polanco (10-day; knee), Mahle (15-day; shoulder), Archer (15-day; pectoral), Kepler (10-day; leg), Garlick (10-day; wrist), Megill (15-day; Covid-19), and Gray (15-day; hamstring). The Twins still hope to get most of them back before the season ends, but at the end of another lost season, there's no point in rushing any returns.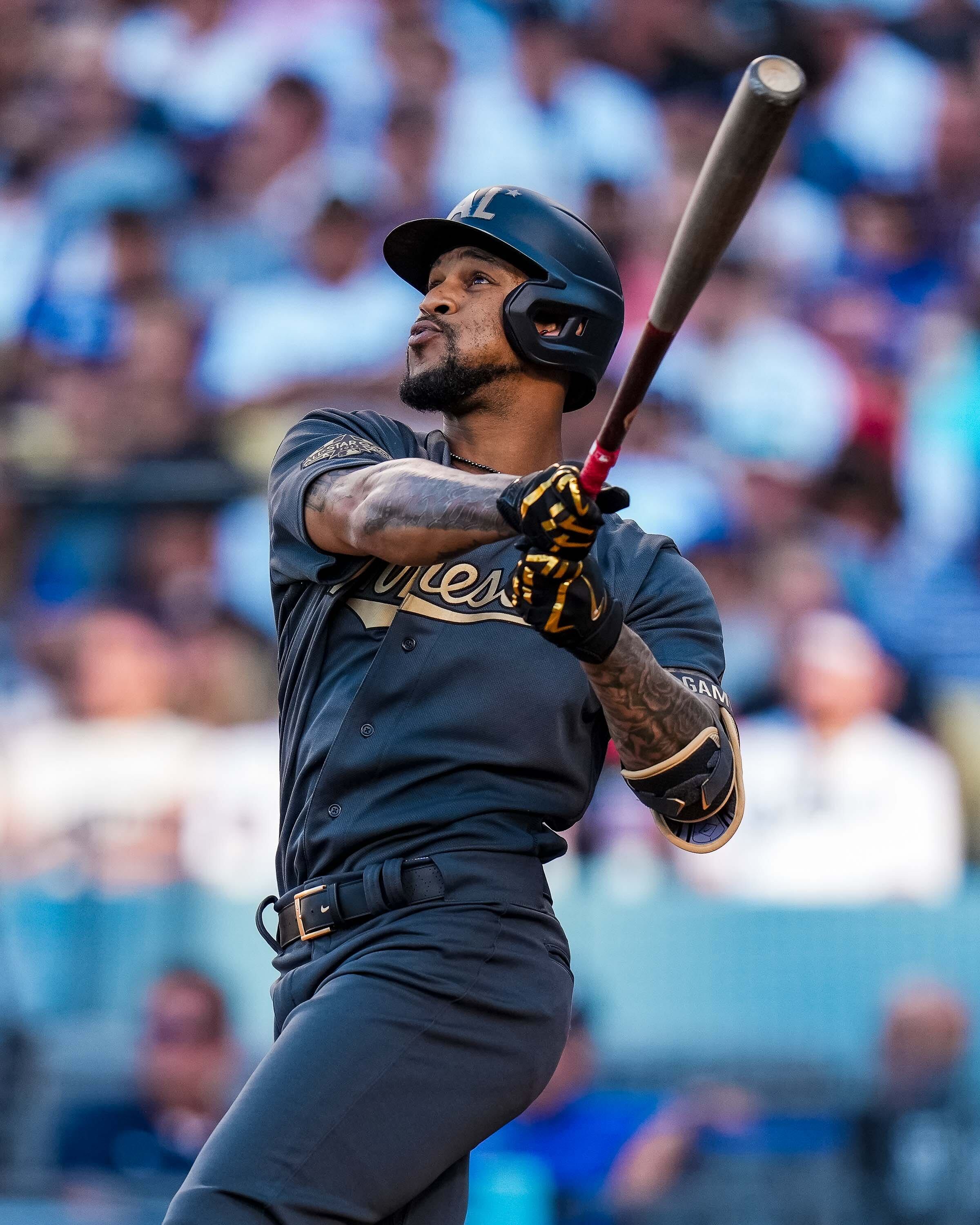 Star center fielder Byron Buxton has dealt with the label "injury prone" his entire career, but the silver lining this season may be that he avoided the IL until late August. Manager Rocco Baldelli and the front office have tried being proactive, giving him regular rest either in the form of a day off or as the lineup's designated hitter. Despite the regularly scheduled rest days, Buxton only played in 92 games, but it's his highest mark since playing 140 in 2017. This week he will undergo arthroscopic knee surgery, officially ending his season, though he is expected to be recovered by Spring Training.
The other 30 players to be injured have played a greater combined role in Minnesota's performance this season, but altogether the sheer volume of injuries has been beyond frustrating. 2021 was certainly a rough season, but only a year later and the Twins are dealing with even more injuries, relying on replacement-level depth, and even the lowered expectations have been shattered. But considering the uninspired outlook and overabundance of injuries, how were the Twins contending for most of the season?
_________________________
A Slow Summer Swoon
Although player health has been an understandably enormous concern this season, a hot start may have stunted expectations early on. Overall, the Twins' offensive fWAR (20.4) ranks 5th in the American League and 11th in the Major Leagues, but their pitching fWAR (9.2) ranks 13th in the AL and tied for 24th in MLB. When looking at solely the second half, it's an entirely different story, however, as the Twins' offense (4.3 fWAR, 12th in AL) has lagged behind the pitching (4.5 fWAR, 10th in AL). All season the pitching has been fairly mediocre, but the once strong lineup has completely fallen off.
The offense has been led by Carlos Correa (4.2 fWAR, 140 wRC+) and (when healthy) Byron Buxton (4.0 fWAR, 135 wRC+), which is exactly what Minnesota would've hoped for from their two star players. Luis Arraez (2.9 fWAR, 129 wRC+) put together an All-Star season and is still taking a run at the American League batting title (.313 BA). Nick Gordon (2.0 fWAR, 117 wRC+) broke out, and with more power than projected. Rookie Jose Miranda (1.2 fWAR, 117 wRC+) looked like a true Major Leaguer after a slow start to his career. And veteran Jorge Polanco (1.8 fWAR, 119 wRC+) rounded out the core of the lineup, despite some injuries. Beyond those players, the lineup has been overwhelmingly below average and only gotten worse.
As far as pitching goes, Sonny Gray (2.4 fWAR, 3.73 SIERA) and Joe Ryan (1.8 fWAR, 4.04 SIERA) have anchored the rotation when healthy, and rookie Jhoan Durán (1.4 fWAR, 1.99 SIERA) has been lights out as a part-time closer. The Twins have also seen glimpses of promise from several young arms, including rookies Griffin Jax (0.7 fWAR, 3.03 SIERA), Jovani Moran (0.7 fWAR, 3.15 SIERA), and Louie Varland (-0.1 fWAR, 4.34 SIERA), proving they could be factored into next year's plans. However, the rest of the pitching corps has been mildly effective at best, and absolutely atrocious at worst. So if the team was destined to be pedestrian, and the numbers match, why does the season still feel like such a disappointment?
Breaking the year down into unequal halves, we understand more of the frustrating highs and lows the team endured. Through the first two months of the season, the Twins were overachieving at a 95-win pace. They had the second-best offense in the American League by fWAR (7.9), wRC+ (109), and wOBA (.318), and their pitching was holding their own, ranking second in the AL in fWAR (5.2), ERA (3.44), and SIERA (3.77). The team peaked on May 24, when they were 11 games above .500 and had a 5.5-game lead in the AL Central.
Somewhat surprisingly, the Twins were finding this success largely without their two biggest bats. Carlos Correa had only 3 home runs through May, and a .751 OPS, which was over 80 points lower than his career average. Byron Buxton was battling through a month-long slump, where he played 21 straight games with 1 hit or fewer, batting .141 with a .552 OPS and 60 wRC+. The Twins weren't relying on their biggest bats. Instead, they were winning with strong performances from the supporting cast. Luis Arraez led the way with his .351 BA, 153 wRC+, and .379 wOBA. Trevor Larnach (152 wRC+) and Royce Lewis (146 wRC+) weren't far behind. Of course, before May was through, Lewis did re-tear his ACL, ending his season abruptly.
What may have been more surprising was how well the pitching performed through May, even without Kenta Maeda and after losing Chris Paddack for the season early on. Joe Ryan was building a case for AL Rookie of the Year already, leading the team in innings (43.1), fWAR (1.0), and only trailing Devin Smeltzer for the ERA team lead (2.28). Preseason trade acquisition Sonny Gray was doing what he was brought in to do, slotting right behind Ryan by tossing 33.2 innings for 0.9 fWAR and a 2.41 ERA (3.18 SIERA). Even Jhoan Durán wasted no time breaking out in his first 22.1 innings, striking out 32 for 0.1 fWAR and a 2.42 ERA (1.71 SIERA). All in all, the rotation (3.24 ERA & 3.99 SIERA) and bullpen (3.68 ERA & 3.51 SIERA) weren't perfect, but were winning ballgames nonetheless.
Following a winning April and May, the Twins couldn't keep the momentum going, and began to regress toward the preseason projections, unable to finish another month above .500. In terms of fWAR, the offense ranks 10th in the AL (12.6), and pitching ranks 14th (4.9) since the calendar flipped to June. While some of the regular starters have improved their numbers since May, the constant injuries have created too many holes, and the team has struggled to fill them.
From June forward, Jake Cave (79 wRC+) and Gilberto Celestino (65 wRC+) have not been the ideal insurance policy for Buxton (147 wRC+). Sandy León (50 wRC+) and Gary Sánchez (75 wRC+) haven't come close to Ryan Jeffers' production (115 wRC+). And Jermaine Palacios (-45 wRC+), Tim Beckham (-66 wRC+), and Billy Hamilton (-100 wRC+) have been terrible replacements, but that speaks to the current state of the Twins' depth more than those players' value.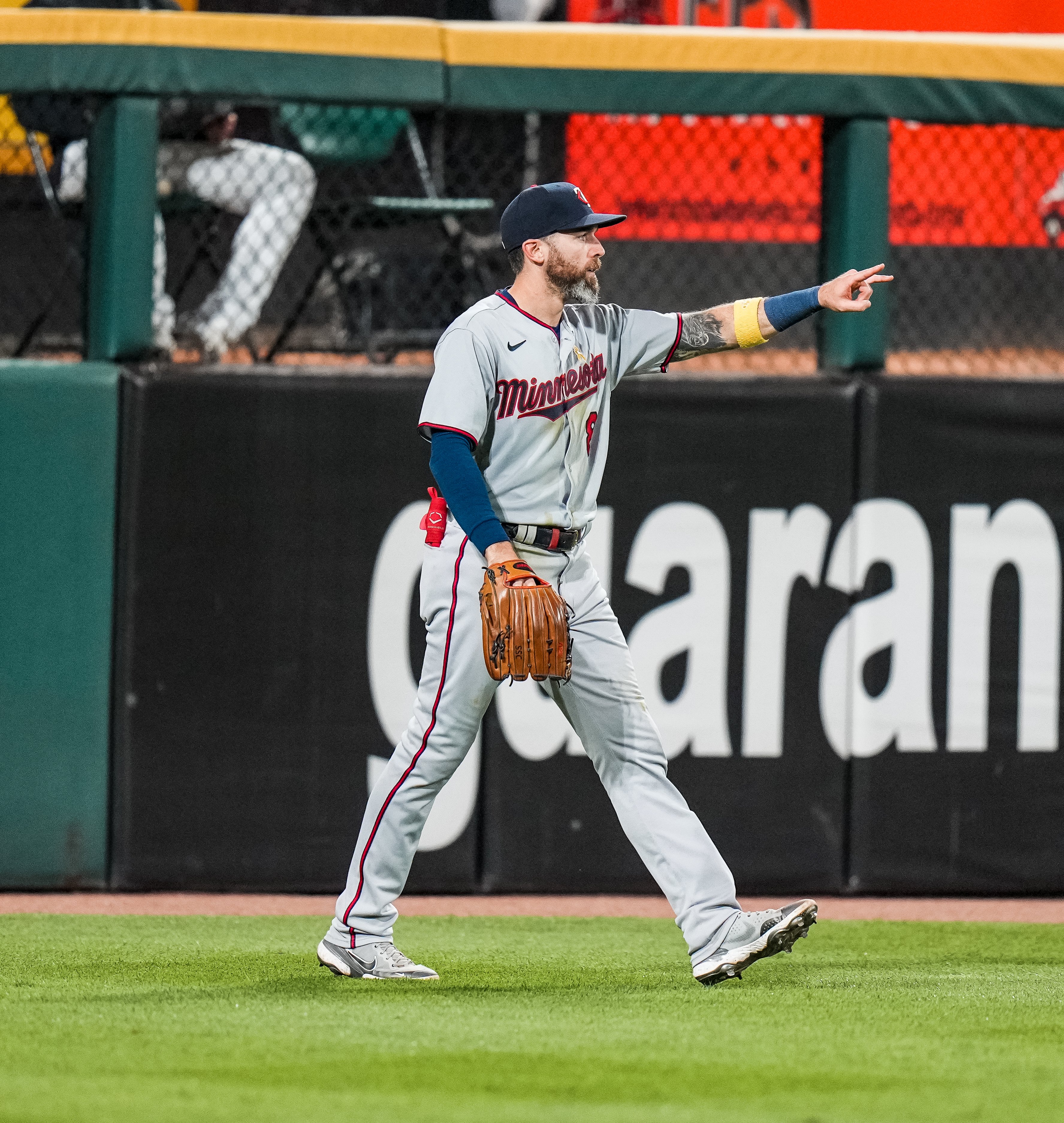 On the pitching side, Dylan Bundy (5.07 SIERA), Chris Archer (4.70 SIERA), and Devin Smeltzer (5.14 SIERA) have respectively thrown the second, fourth, and fifth most innings for the Twins since June. Relievers Tyler Duffey (4.32 SIERA) and Joe Smith (5.03 SIERA) were DFA'd in August, and Emilio Pagán (7 blown saves) may have pitched himself off next year's roster. But the most disappointing performances may have come from trade deadline acquisitions Tyler Mahle (4.56 SIERA), Jorge López (4.98 SIERA), and Michael Fulmer (3.60 SIERA).
Mahle was the Twins' deadline prize, but he's likely done for the year as he deals with shoulder issues. López has already allowed more earned runs (11) as a Twin in 18.2 innings than he did with the Baltimore Orioles (9) in 48.1 innings. And Fulmer is allowing more runners to reach base (1.431 WHIP) than at any point in his career except the shortened 2020 season. The pitching staff was never supposed to be as great as they were to start the season, but the acquired upgrades weren't supposed to make the team worse either.
Before injuries forced the Twins to swap out productive players for healthy ones, it seemed like the weak AL Central could be Minnesota's for the taking. Since reaching their peak on May 24, this team has not played well enough to be seen as a legitimate playoff contender. Injuries happen, but the best teams find a way to weather them, then supplement. So when the opportunity arises for a mid-market team like the Twins to make a deadline splash, it's imperative that the team improves. Seeing how this season has unraveled for Minnesota, the question needs to be asked: did the front office construct a playoff-capable team in the first place?
_________________________
Bad Bet from the Beginning
Derek Falvey and Thad Levine have run the Minnesota Twins front office since the 2016-17 offseason. When they were hired to replace Terry Ryan, the experience they brought with them seemed to fit the exact needs of the organization. Falvey most recently worked as Assistant GM in Cleveland and is largely credited with establishing a dominant "pitching pipeline," where pitchers such as Corey Kluber, Trevor Bauer, Shane Bieber, Mike Clevinger, and others have developed into solid starters with Cy Young ceilings. Levine came from the Texas Rangers organization, where he too worked as Assistant GM, most notably during the World Series runs of the early 2010s. This data-driven combo seemed like the perfect fit, because they had what the Twins so desperately lacked: experience developing pitchers and winning games in October.
During their front office tenure, the Twins had a combined record of 373-337 heading into the 2022 season. Unfortunately, the team hasn't bucked longstanding tradition, losing all six of their playoff games across three separate appearances. To make matters worse, the pitching pipeline Falvey has been establishing in Minnesota is merely trickling, as opposed to flooding the system with high-end starters. The "Falvine" duo have shown they're capable of constructing playoff-caliber teams (the 2019 Bomba Squad won 101 games), but the desired results just aren't there yet. So following a setback of a season last year, the front office needed to right the ship for 2022 and beyond.
When the owner's lockout began this past December, the only free agent the Twins had signed to that point was Dylan Bundy. For a team that's been without an ace since Johan Santana was traded to the Mets in January 2008, this move didn't inspire much confidence, but to be fair every team needs a fifth starter. The problem was signing Bundy seemed more or less like a response to missing out on top-tier starters such as Justin Verlander, Max Scherzer, or Clayton Kershaw. But to be fair again, these players were pricey and unlikely to want to play in Minnesota anyway. Just a tier below those generational talents were Robbie Ray, Kevin Gausman, Corey Kluber, Noah Syndergaard, Marcus Stroman, and Eduardo Rodriguez, who all have more upside than Bundy, but signed contracts elsewhere. And still unsigned at that point were Carlos Rodón, Martín Pérez, and Johnny Cueto, who have all had better seasons than Bundy.
The owner's lockout lasted over three months, officially ending on March 10. About a week later the Twins surprised everyone in baseball by trading Josh Donaldson to the Yankees and signing Carlos Correa to a $105M contract. After that, the dominos began to fall, and on Opening Day Minnesota's reloaded roster took the field with high hopes and so-so expectations. The lineup, now featuring two-time All-Star, Rookie of the Year, and World Series champion, Carlos Correa, was as dangerous as ever. Pitching on the other hand was a wild card at best.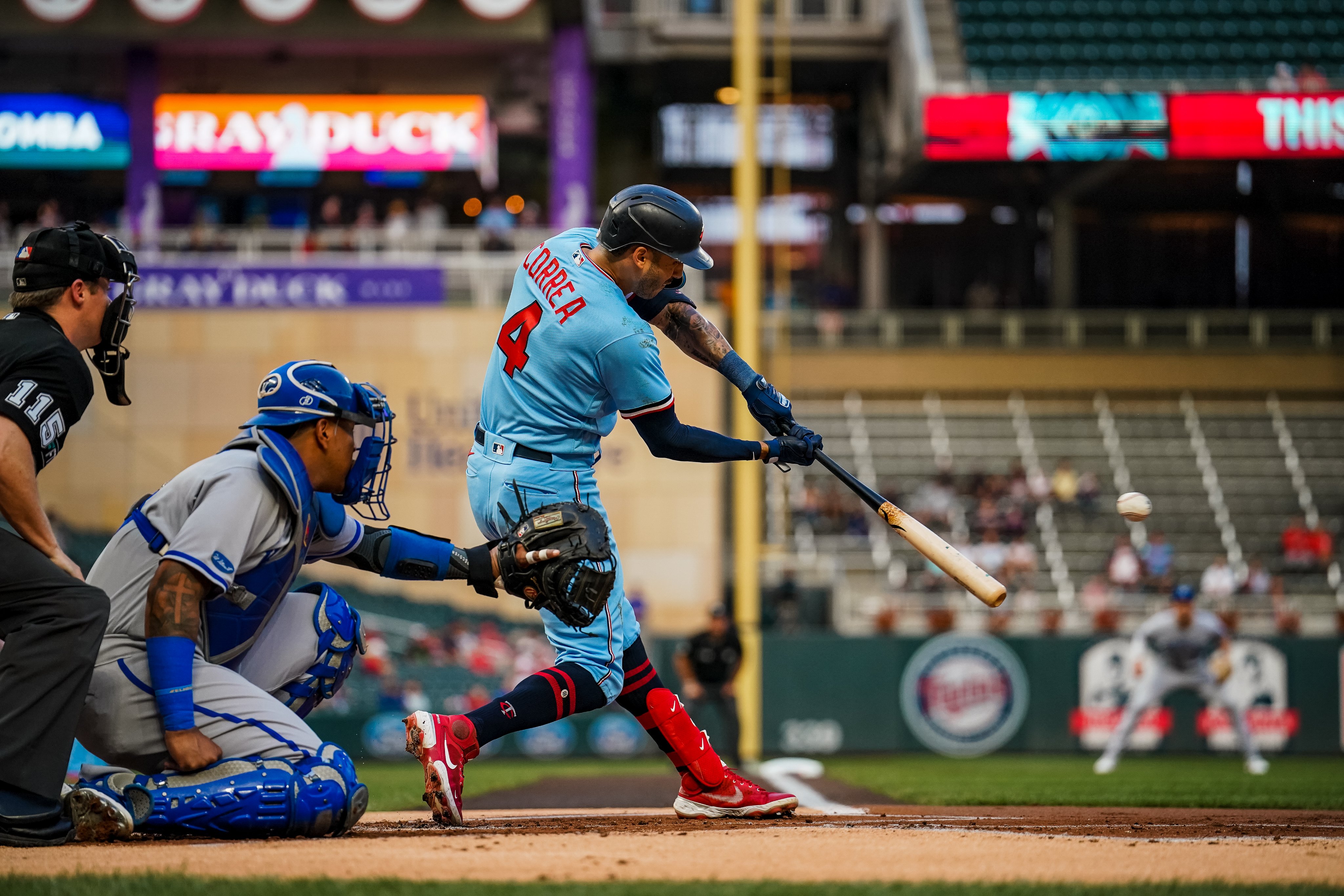 The front office may have been expecting meaningful contributions from up-and-coming arms, such as Jordan Balazovic, Simeon Woods-Richardson, and Matt Canterino. But the fact and the matter is the pitching pipeline isn't developing those arms quickly enough to have been a factor in 2022. Balazovic probably would have been called up this year if not for his 7.81 ERA in 21 games at Triple-A St. Paul, though he has been finishing his season strong. Woods-Richardson is having an excellent year, but spent most of it in Double-A Wichita, only making six starts in St. Paul. But he has a 2.64 ERA this season at just 21 years old. And Canterino made it to Double-A this year with a 1.83 ERA, but it seems more than likely that he'll wind up in the bullpen long-term.
Of course, they say hindsight is 20/20, so it's easy to criticize the front office now for not being aggressive enough to land a true ace, either via free agency or at the trade deadline. It's also easy to criticize them now for signing Dylan Bundy and Chris Archer to pitch over 100 innings apiece for a team with postseason aspirations. And it's just as easy to criticize them now for expecting any significant production from prospects with a combined zero MLB innings, and limited success at Double-A or above. But these were always the concerns when it came to the construction of this year's roster. So for the front office to whiff so hard on pitching in what they called a contending year, is perhaps the team's greatest underachievement of the season.
The success of the 2022 Minnesota Twins relied so heavily on the multi-faceted pitching plan, and in the end, it's clear, that plan was a failure. Sonny Gray has been solid as the de facto team ace but has pitched fewer than 120 innings. Dylan Bundy and Chris Archer were likely not supposed to finish the season on the Major League roster, but injuries created openings and they proved themselves durable enough to fill them. And the pitching prospects the team anticipated stepping up and claiming their spot on the roster just haven't shown up yet. Now for the second year in a row, the front office will have to accept defeat in the short-term, and figure out how to keep that window of contention open for the long-term.
_________________________
Unfortunately for the Minnesota Twins and their fans, it appears they're spiraling toward back-to-back losing seasons. The team could be better, and arguably should be better, so it's incredibly disappointing to see it happen again. And if Carlos Correa opts out of his contract and signs elsewhere this offseason, as he's expected to do, it'll be the sour cherry on top for the Twins and their fans.
There's no way to know for sure where this Minnesota Twins team would be if the players stayed healthy, if they actually had an ace, or if the pitching pipeline was producing. But one certainty is that for the second season in a row, essentially everything that could go wrong did. This time, instead of limping their way to a last-place finish, this ballclub hung around a lot longer than they should have, for better or worse.
__________________________________________________
Featured Photo: @Twins on Twitter