For people of a certain age, there is almost no argument over what is the best and most re-watchable comedy series. The Office was appointment viewing as it was released and has become the best Netflix-and-chill comedy. Over the course of 9 seasons, we were introduced to Schrute Farms, Threat Level Midnight, and the Scranton Strangler. I think the only thing I've watched more of at this point in my life is baseball, and every listener or reader of mine knows that I have thoughts on everything in the game of baseball. The 2018 season had so many ups and downs, funny moments, and memorable story lines just like my favorite all time show. It seemed like the perfect opportunity to combine the two by telling the story of the 2018 MLB season through quotes from The Office. These will be the Adam Dunndies and they will be given out, like The Office's Dundies, at the local Chili's, where we will be having a live awards show later tonight.
(Takes phone call)
Turns out I don't have the budget to rent out Chili's so I'll just share all the winners here:
"It all happened so fast. So…Fast"
-Kevin Malone / The 2018 Chicago Cubs
On September 18, 160 games into the season, the Cubs had the best record in the National League. They would then lose 3 out of their last 4 games, scoring exactly 1 run in all 3 losses, and that was it. Before the inception of the second wild card, the Cubs would have been playing in a Division series with a chance to right the ship over a few games. Instead they lost Game 162, and then the Wild Card Game at home and their season over just like Kevin Malone's conversational collapse with the woman at the Lonely Hearts Party in season 5…so fast.
"Yeah I have a lot of questions. Number one: how dare you?"
Kelly Kapoor / Mets fans when Jacob deGrom trade rumors surfaced
Jacob deGrom just put together one of the greatest seasons in baseball history. He was must-see TV when the New York Mets were basically unwatchable on days he wasn't pitching. There have been only 5 seasons in Major League history where a pitcher has bested deGrom's 217 Innings, 216 ERA+, and 269 strikeouts. And yet, because everything else seemed to go wrong for the Mets, deGrom only won 10 games. In July, the trade rumors started, the loudest of which involving the cross-town Yankees. Needless to say, Mets fans were as unhappy as Kelly Kapoor when Ryan Howard (not this Ryan Howard) returned to Scranton from New York in season 4.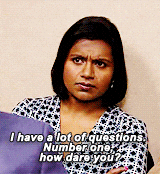 "This is the worst!"
Michael Scott / Clayton Kershaw watching his poor playoff reputation prove true again
By so many measures, Clayton Kershaw has been the best pitcher of his era. He is a Hall of Famer if he retires today with his MVP, 3 Cy Youngs, 5 ERA titles and career 2.39 ERA. His playoff performance has been much different though: 152 Innings, 4.39 ERA and 22 Home Runs allowed. The more the narrative of Kershaw under performing in the playoffs comes up, the more mediocre stat lines he puts up. Now that he's lost some velocity on his fastball, it seems like the task of changing his postseason fortunes becomes even more difficult. Michael Scott was miserable at the thought of the branch closing in season 3, and Kershaw is miserable at the thought of another postseason pitch he throws ending up in the outfield seats.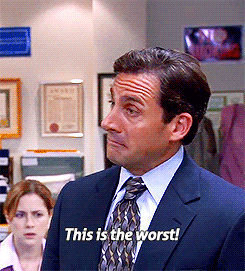 "That's what she said!"
Michael Scott (and others) / Rockies Reliever Brooks Pounders
This needs no explanation.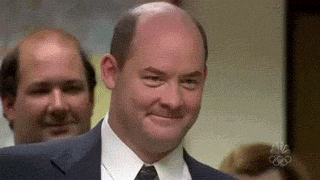 "Next thing you know, I'm in Moneyballs 2"
Andy Bernard / Oakland Athletics
The 2018 Oakland A's did not have any serious buzz around them going into the season, not totally unlike the early 2000s original Moneyball A's teams. They had a few exciting young pieces in Matt Chapman, Matt Olson, and Sean Manaea, but the rest of the roster was pretty underwhelming. On June 15th, they lost their 4th game in a row and were 11 games out of a playoff spot. They went 63-31 the rest of the way and powered their way into a playoff spot thanks to contributions from a myriad of those supposedly 'underwhelming' guys including Khris Davis, Jed Lowrie, and Blake Treinen. This season may catapult them into bigger and better things in the future, or it could go down in a heap like Andy's acting career, but we certainly saw that Billy Beane's methods of low-budget team building can still work.
"I steal things all the time"
Creed Bratton / Milwaukee Brewers
A team like the Brewers is never going to have the big money of a Boston, New York, or LA. As a result, they need to build their team very wisely and efficiently. They made a big splash last winter when they signed Lorenzo Cain to a 5 year 80 million dollar deal and traded their top prospect for Christian Yelich. These could have been seen as risky moves at the time, but proved to be brilliant. Cain finished 7th in the majors among position players with 6.9 bWAR and Yelich will most likely win the NL MVP. These great moves were not the only ones that built this team though. Jesus Aguilar was acquired off waivers from the Indians in 2017. All he did was finish 5th in the NL in Home Runs. Josh Hader was acquired as a throw-in in a 2015 trade with the Astros for Mike Fiers and Carlos Gomez. He had a historically great season as a reliever striking out 143 in 81.1 innings. Jhoulys Chacin was their ace, on his 6th team in 5 years. The list goes on and on. Creed was stealing chips on Casino Night and the Brewers were stealing players for a team that just missed the World Series.
"If there's one thing I have learned through the whole experience, it's that if you film anybody long enough, they're going to do something stupid"
Kevin Malone / Manny Machado
As an Orioles fan, I have extremely conflicted feelings on Manny Machado. I have watched this guy grow up and defended him every step of the way for 8 years as he helped lift my team to places they hadn't been in 15 years. He handled the first half of the 2018 season so well as it became more and more obvious he would not be with the O's at the end of the season. He didn't cause problems, kept his head down, and said all the right things. I saw all of his warts though. I knew he was immature. And when he made repeated head-scratching or downright dirty plays as the lights got brighter in October, it wasn't totally surprising to me because I'd seen him get frustrated and act immature before. This time the whole country was watching though, and he looked worse than ever. With that being said, he will make a ton of money this off season, and rightfully so, because he is a bonafide superstar who immediately improves any team he goes to tremendously.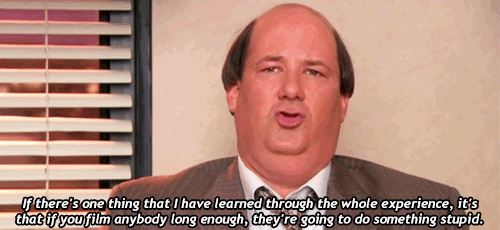 "And I knew exactly what to do. But in a much more real sense, I had no idea what to do"
Michael Scott / Joe West
1st Inning, Game 4 of the ALCS, runner on first. Jose Altuve lifted a flyball that landed in the hands of the Astros fans and the inning ended with no runs scored for the home team, who would go on to lose by 2 runs. All respect to Mookie Betts for his tremendous effort, which may have been a catch if not for the fans he contacted, but it seemed pretty clear to most people watching that the fans were not reaching onto the field of play. The right field umpire, Cowboy Joe West, felt differently however. The review was made more difficult by a security guard who blocked what appeared to be the best camera angle, and the Red Sox ended up winning the series in 5, but this was certainly a major turning point. In this crucial point in the Astros season, West seemed to be just as incompetent as Michael Scott as he watched Stanley's heart attack.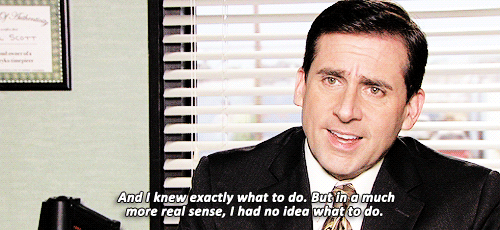 "Who is Justice Beaver?"
Dwight Schrute / Indians starter Shane Bieber
Bieber must have heard a lot of jokes about his last name being the same as Justin Bieber for the last few years. He steered into the skid during Players' Weekend when he had "Not Justin" stitched on his jersey. Good work Shane.
"I wish there was a way to know you're in the good old days, before you've actually left them."
Andy Bernard / David Wright and Mets fans
As recently as 2013, it seemed like David Wright was well on his way to a Hall of Fame career. He was 30 years old with over 1500 career hits, an .888 OPS, and an average season of 34 doubles, 22 homers, and 18 steals with solid third base defense. He was the face of the Mets, a stand-up guy, and a leader. Then injuries derailed his career. From 2015-2017 he would play 38, 37, and 0 games, and was well on his way to another 0 in 2018 when he decided he would retire at the end of the year because his spinal stenosis was never going to improve. The Mets decided to have him play in the final home series of the season against the Marlins and it was an emotional scene. His actual performance in those 2 games was not important. Wright got to say his farewell to the game, the city, and the Mets fans got one more chance to show their appreciation for their captain.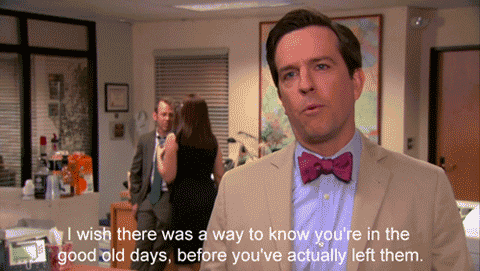 "What are your weaknesses? I don't have any, asshole."
Kelly Kapoor / The Boston Red Sox
Was there any other way to close this out than with the deserving World Champion Boston Red Sox? This team had the best player in the American League in Mookie Betts. They had J.D. Martinez, who flirted with a Triple Crown, Chris Sale, who will finish top 6 in Cy Young voting for the 7th straight season, and Craig Kimbrel who's "down year" included 42 saves and a 2.74 ERA. Their outfield defense was the best in baseball by a wide margin and their catching defense was among the best in the league. They picked up a gold glover and the World Series MVP during the season, and won a franchise-record 108 regular season games. When the playoffs rolled around, they were tasked with beating two 100+ win teams in the AL, and steamrolled both, losing only twice in the process. In the World Series, they beat Clayton Kershaw twice and the only loss they had required 18 innings and an error by the normally sure-handed and gold glove winning Ian Kinsler. From beginning to end, this was clearly the best team in baseball, who, like Kelly Kapoor, knew they were flawless.
That will do it for this year's Adam Dunndies. You may not have gotten a drunken kiss from your secret crush (or maybe you did, I don't know how people read my stuff), but you got a good idea of some of the fun, interesting, and important story lines in baseball in 2018. Those of you who feel snubbed, please take it up with Toby.
Follow me on twitter: @denack31 and check out Pop Flies and Grounders (@pfgrounders) on iTunes for our latest podcast and at pfgrounders.blubrry.com where this article can also be found.
Featured Illustration: James Boyle, Cincinnati Magazine