The best player in baseball isn't going anywhere anytime soon. Early Tuesday morning, Jeff Passan dropped a bombshell; Mike Trout and the Los Angeles Angels are in the final stages of a 12 year, $430 million deal that would keep Trout in Halo red until his 40s.
As a baseball fan, this is amazing for baseball for one of the best players we'll ever see to stay with one team for his whole career. As an Angels fan who was secretly worried Trout was going to be joining Harper in a couple years, OH MY GOD IT ACTUALLY HAPPENED TROUT ISN'T GOING ANYWHERE.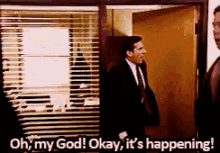 Similar to Bryce Harper, Trout's deal is reported to have no opt out clause, and we can only assume that he'll have a full no trade clause as well. In an offseason that has seen both the largest contract by total value and largest contract for a position player by AAV, Trout blows both of those completely out of the water. The reported total of $430M gives him a full $100M more than what Bryce Harper signed for, and his $35.8M AAV also crushes Arenado's $32.5M.
It doesn't need to be said, but Mike Trout is the exception to every single rule. If the Angels had approached him with a 10 year, $500M extension, I'm still not sure I would've been upset about the money spent (maybe a little bit but you get it.) He's simply the best player in baseball every single year. His 167 wRC+ in 2012 and 2014 represent his lowest totals of his career, meaning that at his lowest offensive point, he was 67% better than league average in terms of overall offense. For perspective, Bryce Harper in his career has only topped Trout's lowest offensive season one time in his career. In Trout's worst seasons, he's still among the best players in baseball. In Trout's best seasons, he is, well, still the best player in baseball, but by an even larger margin.
Trout has 2 MVP awards to his name, one coming in 2014 and the other in 2016. He has only finished lower than 2nd one time (2017), and he still finished in 4th that year. In terms of bWAR, Mike Trout has already put up season totals of 10.5 (twice) and 10.2. Per Jeremy Frank (our founder), those 3 10+ WAR seasons already put him among the best of all time. One thing that makes him unparalleled is how quickly he's achieved those seasons, with all of them coming before his age 27 season. Who else has achieved the same thing? Nobody. Trout already has a higher career WAR than 63 Hall of Fame position players, and with another Mike Trout esque season will pass the likes of Johnny Mize, Frank Thomas, and Derek Jeter. Two more seasons and he'll pass Robin Yount, Joe Dimaggio, and Ozzie Smith. Three more seasons and… well you get it.
The Angels are about to enter a very interesting period. Not only do they have Mike Trout for the next 14 years, they also have an incredible amount of young talent waiting in the wings. For the first time in a long time, the Angels' farm system is one actually worth waiting for. With the likes of Griffin Canning, Jose Suarez, Patrick Sandoval, Jo Adell, Brandon Marsh, Jared Walsh, Matt Thaiss, and Luis Rengifo all looking to be with the big club by 2021, the Angels could reasonably use a full youth movement in order to compete with Mike Trout in his prime.
Arguably more important than the youth, Albert Pujols will finally be off his contract following the 2021 season, freeing up money for a potential run at a big free agent to complement Trout as the Angels vie for a World Series run with him. Among current projected free agents following 2021? Freddie Freeman, Corey Kluber, Francisco Lindor, Trevor Story, Corey Seager, Michael Conforto, you get the idea.
Since being drafted 25th overall as a prep outfielder from New Jersey, Trout has given Angels fans something to be happy about in a period of relative disappointment otherwise. You like robbing home runs? Trout can do that. You like robbing more home runs? Yeah he can do more of that. You like cycles? He'll hit cycles. You like walk off home runs? Guess what, he can do everything. Chris Sale who???
If it sounds like I'm excited about this, it's because I am. I hate waking up in the morning for my 7:45 class but seeing the news had me dancing around my dorm room. I never have to worry about Mike Trout playing a single game in a uniform for another team. I never have to think "remember when we had Mike Trout?" for at least 14 more years. On top of everything, it's good for baseball to have a player of his caliber stay with one team, something we've seen more of this offseason with Nolan Arenado signing a huge extension with the Rockies.
It's all up to the Angels now. They kept their guy. Now it's time to win with him.