While 2021 may have provided change or a sense of relief for some in the United States of America, there has been no such thing for the sport of baseball. Yes, this article is prompted by the recent trade, but this goes beyond the reported trade that will send star third baseman Nolan Arenado to the Cardinals.
Last year saw very turbulent times for baseball, from the infamous Mookie Betts deal gaslighting the Henry family and a majority of Major League Baseball owners for being cheap to the massive, three-month public standoff between the MLBPA and MLB owners, to the continued mismanagement of duties by commissioner Rob Manfred. A 60-game season unilaterally implemented by Manfred that included last-minute changes to the postseason format was the high point of baseball.
And yet, from the start of the offseason to now, there has been little positivity. A free-agent market — granted, one affected due to COVID-19 — that had been slower than a home to first trot by Albert Pujols has completely slowed the marketing of baseball. Meanwhile, we have seen the Tampa Bay Rays, Cleveland Indians, and the Chicago Cubs trade their star players, not to rebuild, generally not for elite-level prospects, but for luxury tax relief.
Whether because of the pandemic or the usual pattern of being terrified of the luxury tax, teams are simply not spending. According to Spotrac's payroll tables, in 2018, teams had an average payroll of approximately $139.1 million, and in 2019, that number "dipped" to $138.6 million. The current number before the 2021 season is $108.7 million, with an entire team combined (Cleveland Baseball Team) making less than Mike Trout. Even if Trevor Bauer were to get the reported $36 million AAV that he is seeking without any deferrals or other nonsense, that number increases to $109.9 million. Assuming the Dodgers or one of the other ten teams that have $40 million or less to spend before hitting the threshold, no team will go over the $210 million luxury tax threshold at the start of the season. A luxury tax threshold and its punishments, by the way, could completely disappear if and when the next collective bargaining agreement is agreed upon.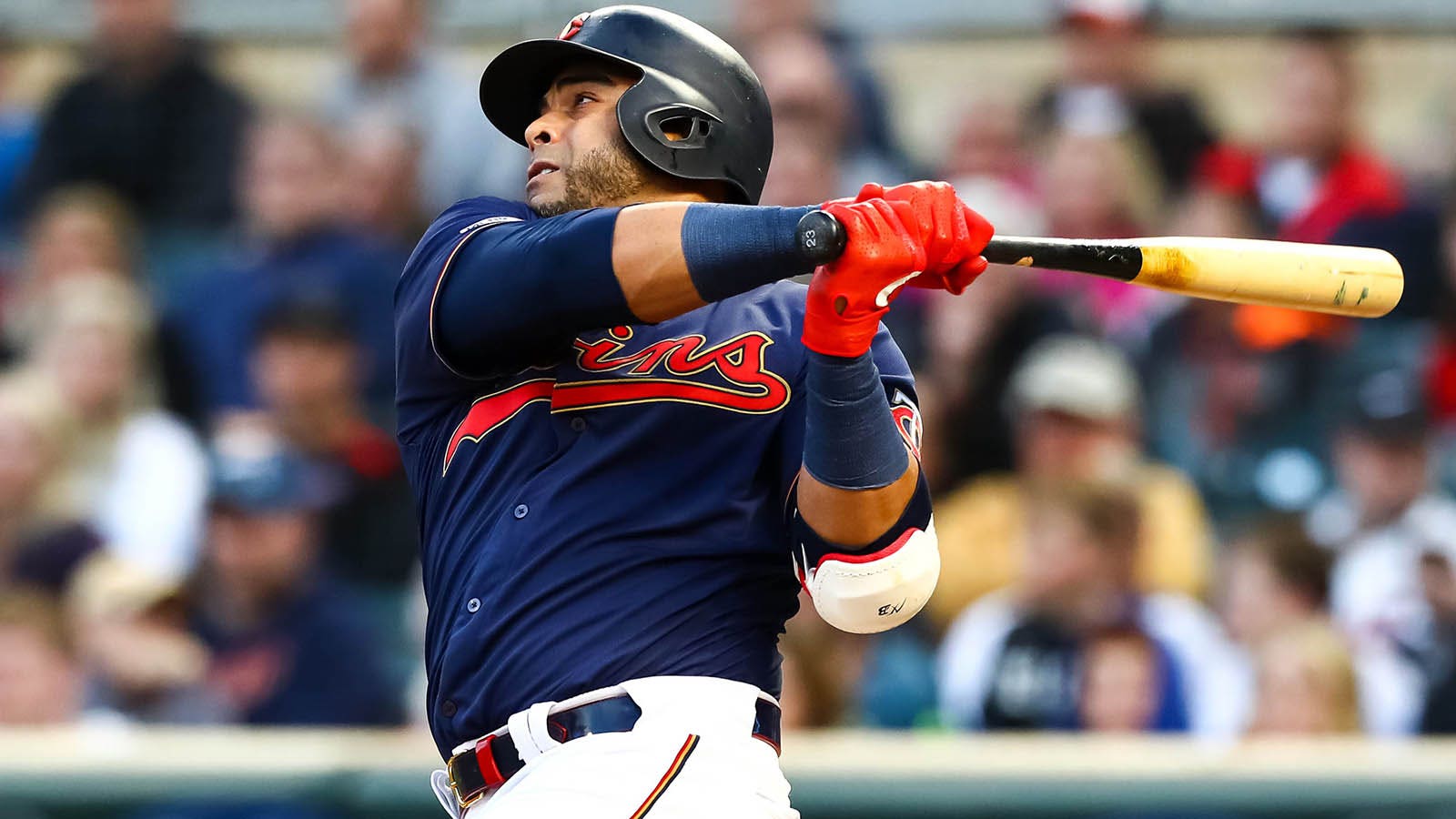 Speaking of the CBA, after a series of heated negotiations that ended just seven months ago, in the middle of a pandemic, there is yet another series of heated, public negotiations about what is going to happen for the 2021 season. That's not even the worst of it. It is January 30, we are just a month away from Spring Training games started, yet NL teams do not know if they can afford to get themselves a Marcell Ozuna or Nelson Cruz, which in turn is being held up due to the resilience of something much better for the game.
All of this does not include the lack of a Hall of Fame class in 2021, nor the many other issues that still exist in the game that, at this point, my author's page on Diamond Digest might as well be a catalog of what's wrong with baseball. And yes, there have been positives on the social side, like the hiring of Kim Ng, the first female general manager, and Bianca Smith, the first black woman minor league coach. But those steps forward go backwards when the list of transgressions from baseball this offseason include the hiring of Tony La Russa and the Jared Porter sexual harassment story, which shows yet another dark corner of baseball culture.
---
Long story short, baseball is in line for a series of trouble, and the reasons why have not changed since the last time I wrote an article titled "Baseball is [insert adage about the future of baseball here]". But for all of the trouble that baseball has caused itself, at the very least, for 29 teams in Major League Baseball, the end goal is very clear. If I had to put the teams in tiers:
Teams with the market space that are trying to compete for a World Series with a combination of prospects and star talent (the Yankees and Dodgers
A handful of teams that are taking advantage of the trade market and/or free agency to build a competitor
A majority of teams looking to restart or get under the luxury tax threshold, whether they remain competitive or not, and finally,
Teams that have been in rebuild mode; are taking the 2021 season to continue their long rebuild.
For 29 major league teams, one of the four above is true. The one team that does not fall under this category is the Colorado Rockies, who are in their own echelon of "bad run baseball team". Not only are they not competitive at this point and time, not only is their baseball operations for a franchise founded in 1993 stuck in the 1980s, not only is their Harvard graduate general manager Jeff Bridich the epitome of arrogance and narcissism, but there is no clear plan for this franchise.
That's where the trade to send Nolan Arenado and $50 million to the Cardinals comes in. To get the Gold Glove-winning, offensive talent, best third baseman in baseball at one point (nowadays, Matt Chapman and Jose Ramirez at the very least drop him to third), the Cardinals gave the Rockies 27-year-old pitcher Austin Gomber and other lower-level prospects. In other words, the Rockies paid another team to take their franchise player in his prime. There is no way around this.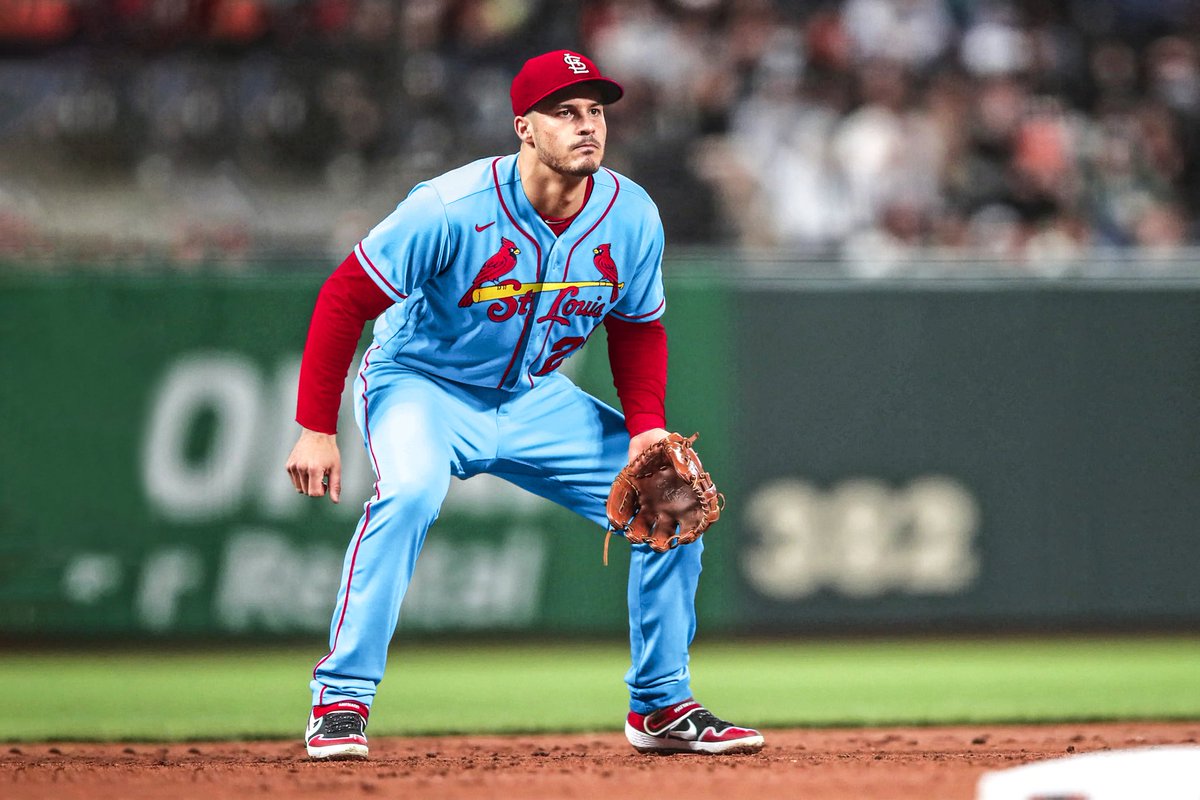 Yes, you could say that the Rockies were pinned by the no-trade clause agreed upon two years ago, a similar issue that plagued the Marlins in their quest to trade Giancarlo Stanton. But unlike Stanton, it took Arenado just one year to realize that the Rockies were not going to work, and unlike the Marlins, the Rockies had a year and a half to find a much more suitable package.
This is nothing new from the Rockies, as this is a franchise that has completely failed to build around their other stars like Troy Tulowitzki, Carlos Gonzalez, and Matt Holliday and, in the case of Tulo, Holliday, and now Arenado, have parted ways in "messy divorces". For Arenado, it took two years after the team's ugly exit from the 2018 postseason for him to be fed up.
As bad as other MLB organizations are, packaging star players for financial relief or getting rid of stars the minute it's time to start paying more, at least we know that there is some sort of path to success in the future. For the Rockies, there is no plan, there is no foreseeable path to success, one of the sole reasons they have had success is now gone for peanuts, and the other two reasons — Trevor Story and German Marquez — are soon to follow.
---
As of the time of this writing, the Arenado trade has not been made official. According to Jeff Passan, the trade is subject to approval from MLB and the MLBPA because of the amount of money involved.
If I am Rob Manfred, this trade (which, unless the road splits of Nolan Arenado randomly turn into the real Arenado, will be valued as one of the worst trades of all-time) cannot be approved, and not just because of how lopsided the trade is. A statement has to be made right now that this cannot go on. Teams cannot keep hitting the reset button every time they have a star for the sole purpose of getting under an arbitrary luxury tax number. Moreover, when there is a clear chance to compete, a team cannot just sit on their hands and settle for mediocrity or pray for a wild card run.
Think about it: fans and players alike are actively rooting against any form of expanded playoffs because they know that the behavior of MLB organizations will get worse. They know that many teams on the bubble will settle for whatever payroll they have under the luxury tax in the hopes of a magical run in the postseason. The unfortunate news is that, no, the universal DH is not enough of a "tradeoff" for that, not only for the players but for the fans of the game.
There has to be some sort of change to this culture in baseball heading into the most important negotiations of this league's life, and the way to start that change — assuming there is still an avenue — is to stop this trade from going through. The Rockies trading their franchise star — much less giving away their franchise star for absolutely nothing — is at the top of everything that is wrong with baseball right now.
As my colleague, Peter Khayat puts it "the most heartbreaking, gut-wrenching experience you can have as a sports fan is being devoid of all hope". I would say that this experience is much worse when there is hope, but the people in charge do absolutely nothing to turn that hope into success. That is what baseball has promoted over the past few years, and it needs to stop today.
---
Follow Payton Ellison on Twitter (@realpmelli14).