This year's World Baseball Classic featured some of the most exciting baseball games in modern memory, leaving fans craving more as we head into the 2023 season. This upcoming MLB season is bound to feature a plethora of exciting storylines all across baseball, and though it may be tough to match what was seen in the WBC, many athletes, which you can bet on online casinos, will attempt to recapture the magic within their own clubhouses.
---
Of all the teams who are in line to cash in on this newfound baseball pride, the Angels appear the readiest to benefit. It's no secret the Angels have long fostered a losing culture for some years now despite having some of the best talents in MLB. With Angels phenom Shohei Ohtani heading towards free agency after the season, many have dubbed it all but certain he will jump ship for clearer waters. However, with fellow Angels stars Mike Trout and Patrick Sandoval, among others, leading their counties to unprecedented glory, could these long overdue stars infect Anaheim with a prevailing winning culture?
Unfortunately, the Angels have long been bogged in a mire of losing culture. Whilst baseball talent can make a difference on the field, it takes more than in-game play to foster a winning culture. Winning and losing is not simply the result at the end of a game, it is an atmosphere cultivated by careful mental consideration developed through habit and exposure. Sometimes all it takes to win is to know that you can. The Angels have not been ones to know they could win in years past, yet with their star players finding that truth within themselves this WBC, the Angels may finally get the boost they need. Now may be the perfect time, to bet on them on sites like luxury333.
---
We all know the power a post-season atmosphere has on an individual athlete's development, but it takes more than just a couple of guys having a few good weeks on the big stage to make big changes. It takes a team to compete, and luckily, the Angels' 2023 squad is backed by consecutive years of fruitful drafts and positive off-season roster building. But as I mentioned earlier, the developmental tool of post-season atmosphere and high-leverage baseball is the final – and most critical – tool for player development, and the Angels just did not have it.
Until now, that is.
The World Baseball Classic could not have come at a better time.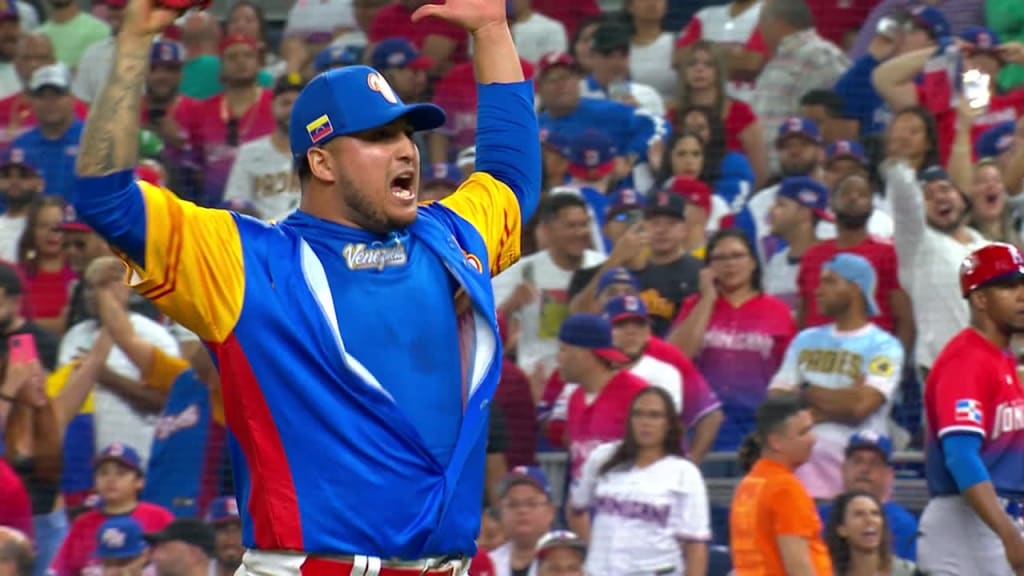 The Angels will head into 2023 featuring Mexico's superstar pitcher Patrick Sandoval manning the starting rotation alongside Japanese phenom Shohei Ohtani. USA's beloved captain Mike Trout looks to barrel into his thirteenth season with a fresh chip on his shoulder. Venezuela's living highlight reel Jose Quijada aims to settle the bullpen into a new set of winning habits. All across the roster, the Angels are anchored by winners who have won on an elevated stage, a stage that rises above perhaps even the vaulted World Series. One might say the competitive field of regular season MLB will be light work compared to what was experienced this past March.
Of course, it won't be all up to Ohtani, Trout, or Sandoval. A 2023 offseason that brought in the likes of Hunter Renfroe, Gio Urshela, and Tyler Anderson will provide meaningful depth behind the Angels' homegrown talent. Long overdue excellence in player development will see the likes of Reid Detmers and Ben Joyce electrify baseball fans all over the globe with their supreme talents. For once, in what seems like forever, Mike Trout and Shohei Ohtani will have the help they've long deserved.
---
There's a reason baseball is a superstitious sport; energy is a very real thing, and once a losing culture has permeated a clubhouse, it is close to impossible to reverse the trends. We've seen the long-running gag play out season after season, players banding together in ritual in an effort to banish long-held curses. From bat burnings to alleged chicken sacrifices, we've seen every superstition under the sun venerated in an attempt to reverse fortunes all throughout baseball history. Yet it seems the WBC may prove to be the most effective ritual of them all.
Should the Angels banish long-held curses this upcoming season, you will have plenty to point to as the generators of their success, but above all, you just might have the World Baseball Classic to thank for it. As the WBC has affected the culture of modern baseball, so too may it change the way Angels baseball is played.
---
Follow us @Diamond_Digest for more throughout the season!