Jared Walsh was a surprise star in 2021 after achieving All-Star accolades by knocking in 29 HR and 98 RBI in his first full season. Despite the Angels' lack of success, it cannot be overstated how good Walsh was that year, especially in high-leverage spots. Across 258 plate appearances with runners on base, Walsh slugged .566 while knocking in 12 HRs and 20 2Bs. When those runners were in scoring position, Walsh slugged .600 (144 PAs). Best of all, Walsh thrived in the middle of the order as he crushed an OPS of 1.160 across 136 PAs when batting fifth.
He was undeniably as clutch as it comes in the late innings. Across 57 PAs in the ninth inning, Walsh swung a line of .346/.404/.558 with three HRs and 11 RBIs. A clutch, late-inning power bat of this level would be a massive boon to any middle-of-the-order. Add that to what should be career years from Mike Trout and Shohei Ohtani, and you have three potential 30+ HR bats. Mix in Taylor Ward and Hunter Renfroe's 20+ bombs each, and you suddenly have a very lethal 2023 lineup.
Unfortunately, 2022 was not as kind to Walsh as he struggled immensely before being shut down due to injury in August. Before going down with thoracic outlet syndrome, a disorder resulting from compressed blood vessels/nerves, Walsh was limping through a .215/.269/.374 season. His bat saw a limited 15 HRs and 44 RBIs on 18 2Bs in 2022. However, a successful surgery this past offseason has seen Walsh return to more of his old self. Throughout the 2023 spring, Walsh has maintained a 1.000+ OPS while knocking in doubles and HRs seemingly every game. With good health prevailing through the year, we could easily see him break the 30-HR mark and crack 100 RBIs for the first time in his career.
With Walsh looking to go on a tear, you might think him all but certain to compete for Comeback Player of the Year, and while he might seem a shoe in his stiffest competition may come from his own team.
The Angels' $200 million man Anthony Rendon is looking to log his first reasonable full-time season as an Angel after posting duds across 2021-2022. Rendon hasn't been an All-Star since 2019, coincidentally his contract year with the Nationals, which led to a deal with the Angels thanks to his league-leading 44 doubles. On top of that, Rendon clubbed 126 RBIs for the Nationals to lead all of the Majors. Since then? Sub-.400 slugging seasons each of the last two years.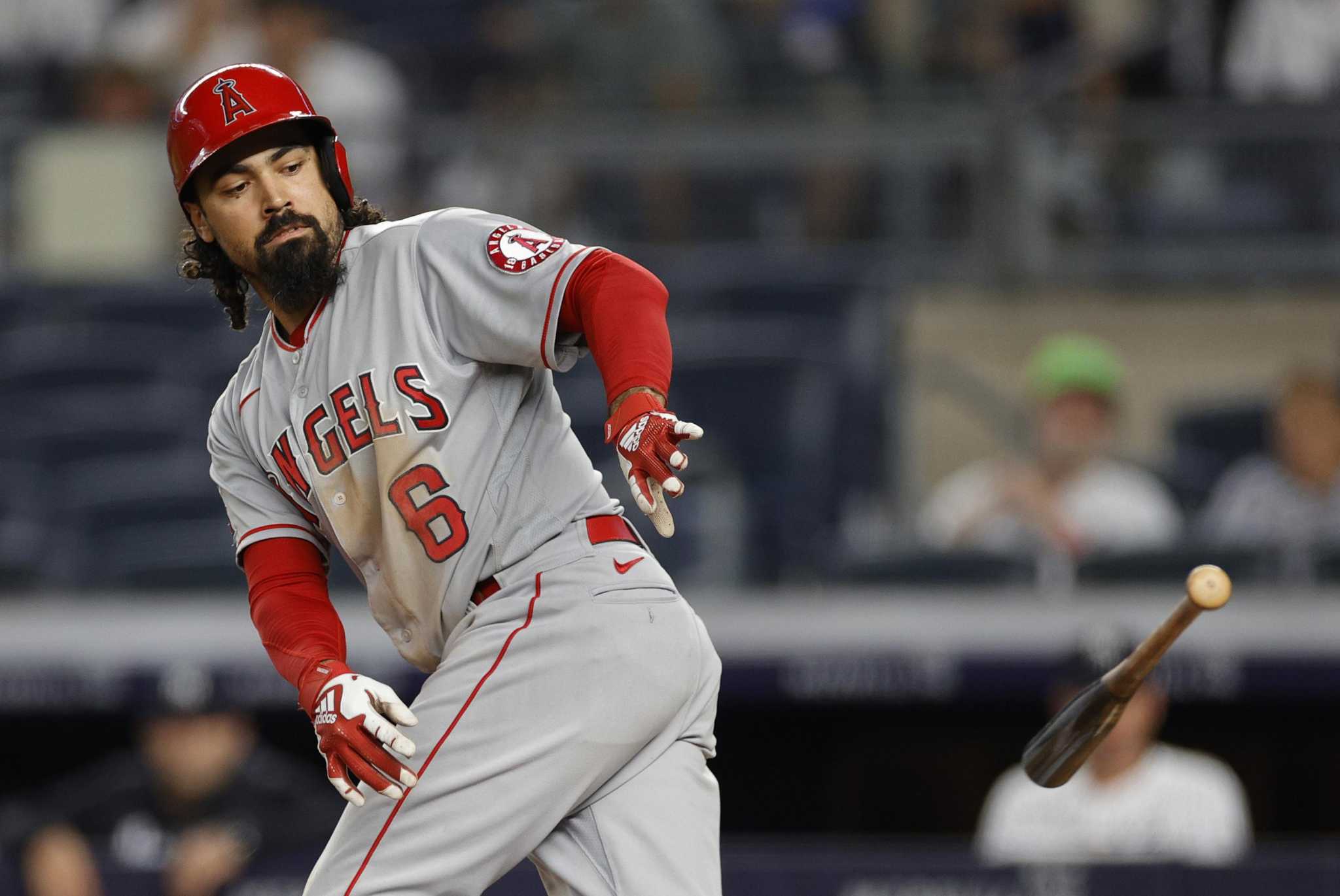 Not getting the Rendon they signed up for has been a major sticking point for the Angels' success. The 2021-2022 seasons saw power leak from his bat in a big way as he swung for a meager .229/.326/.380 line in 193 PAs before going down with right wrist inflammation for all but the last two games of the season. As is with Walsh, Rendon, too, is looking to recapture the form that left due to injury strain. Fortunately, it seems all is on pace as Rendon continues to slug above .800 in spring training while rediscovering his affinity for the double. If Rendon can continue forth into good health, this Angels offense will be well primed for a playoff run.
There is a lot at stake for the Angels here in 2023; not only does the organization look to reclaim its pride in the baseball world, but the athletes also look to reclaim themselves. Jared Walsh aims to continually defy career projections with another breakthrough year. Anthony Rendon stands to reclaim his reputation as many pundits, both outside the Angels and inside, claim him to be a shell of his former prestige. The Angels have more potential to break out this year than they have in years past, the most potential coming not from having players who need to rise above the moment but from men who simply need to be who they are.