In early November, the Mets hired Carlos Beltrán to become the 22nd manager in franchise history. The early thought was that the Mets were getting someone very knowledgeable in the game that could—and has—handled the New York media. Above everything else, they were getting someone that was well-respected to essentially be the face of the franchise.
Two months later, that era came to a sudden end, when the Mets and Beltrán "mutually parted ways" (which has quite rapidly turned into a synonym for "you're fired") for his part in the expeditiously growing Astros' cheating scandal. Beltrán was the only player directly mentioned in Rob Manfred's statement last Monday, directly detailing his involvement in the scandal. This is after telling New York Post columnist Joel Sherman and the Mets organization that the Astros only stole signs legally. Still, he was expected to keep his manager job, that is until Astros' owner Jim Crane fired AJ Hinch and Jeff Luhnow and the Red Sox did the same with Alex Cora. Had the Mets kept Beltrán, they would have been the only team carrying a directly mentioned member of what is turning out to be one of the largest cheating scandals in American sports history.
Approximately two months into the 2017 season, a group of players, including Carlos Beltrán, discussed that the team could improve on decoding opposing teams' signs and communicating the signs to the batter.

Quote in Rob Manfred's January 13th statement that singles out Beltrán
It is for that reason why Beltrán should not get another job in the game, at least not in the near future. Not only was he directly involved in the Astros' scheme, but he fabricated what the Astros did. Just like that, he lost his credibility, and the status of an honored baseball man that he had earned over his 20-year playing career was suddenly overshadowed and put up for debate. Suddenly, the Mets, an organization that religiously finds their way into some of the wildest situations, are left scrambling for a new manager, while the team across the Whitestone (that's the Yankees) will eventually have to answer on whether Beltrán brought any illegal activity over to their system.
That is just the surface of what Beltrán's involvement in this plight has done. Regardless of Manfred's decision to bypass giving punishments to players, he should not get a pass from the rest of baseball and should have to pay the same dues as Hinch, Luhnow, and Cora.
But that is Carlos's legacy for the future that is being affected. What should not be affected is his Hall of Fame status as a player, for a multitude of reasons.
In a majority of cases, I believe in discipline and punishment for the action that occurred, not the result of the action. Had the Astros lost or missed the World Series or missed the postseason altogether, there still should have been the same amount of punishment that Major League Baseball levied—or should have levied. I say that because, among the ten Astros' hitters that had at least 300 plate appearances in that 2017 season, Beltrán and his 76 wRC+ finished dead last among them, the worst mark in his career (granted, the second to last player, Evan Gattis, had a 105 wRC+).
But while it's necessary to punish him for his involvement in 2017, is it fair to render the remaining 19 seasons of his career, where he accumulated 69.0 fWAR, as fraudulent because of one (mighty) incident at the literal twilight of his career? Is it fair to simply throw away a Hall of Fame resume stat-wise that satisfy both sides (traditional and analytical) of the table? A career where he finished 46th all-time in HRs—fourth among switch hitters—and was an elite player in every facet of the game before injuries in 2009 and 2010 zapped his speed and defense? A postseason career where he had a 1.021 OPS in 256 plate appearances, earning the nickname Señor Octubre?
Think about it: among an outfield class in Major League Baseball history that includes legendary figures like Babe Ruth, Barry Bonds, Ted Williams, Ty Cobb, and pretty much half of baseball's all-time greats, Carlos Beltrán ranks 28th in career fWAR, just behind future (should-be) Hall of Famer Larry Walker, among those all-time greats. Meanwhile, the only other outfielder out of the remaining 26 above Beltrán that is not a Hall of Famer is Bonds, and 44 Hall of Fame outfielders have a lower career WAR than him. Basically, no matter how you want to frame it statistically, Beltrán is a very clear-cut Hall of Famer.
Sure, you can say that this scandal leaves a black mark on his career. If he had the audacity to cheat in 2017, what makes one believe that he did not use some shady tactics in his early career? This is a fair assessment to make, but a baseless conclusion to come to. Nobody ever assumes that Barry Bonds, Alex Rodriguez, and Roger Clemens, three of the prime steroid users, took performance-enhancing drugs over the course of their entire career. Even then, one of the prime things advocated for those players' induction includes the phrase "they were Hall of Famers well before they cheated". It would not make sense to begin a mental investigation on whether Beltrán did unpleasant things pre-2017. And even if one were to do so, to do a breakdown of if and when Beltrán did something wrong would take an immaculate investigation through his 20-year career.
Essentially, assuming Beltrán's shadiness and lack of integrity starts in 2017 and ends in now (hopefully), this scandal should do absolutely nothing to blemish the Hall of Fame resume that he will submit to Cooperstown in 2022.
---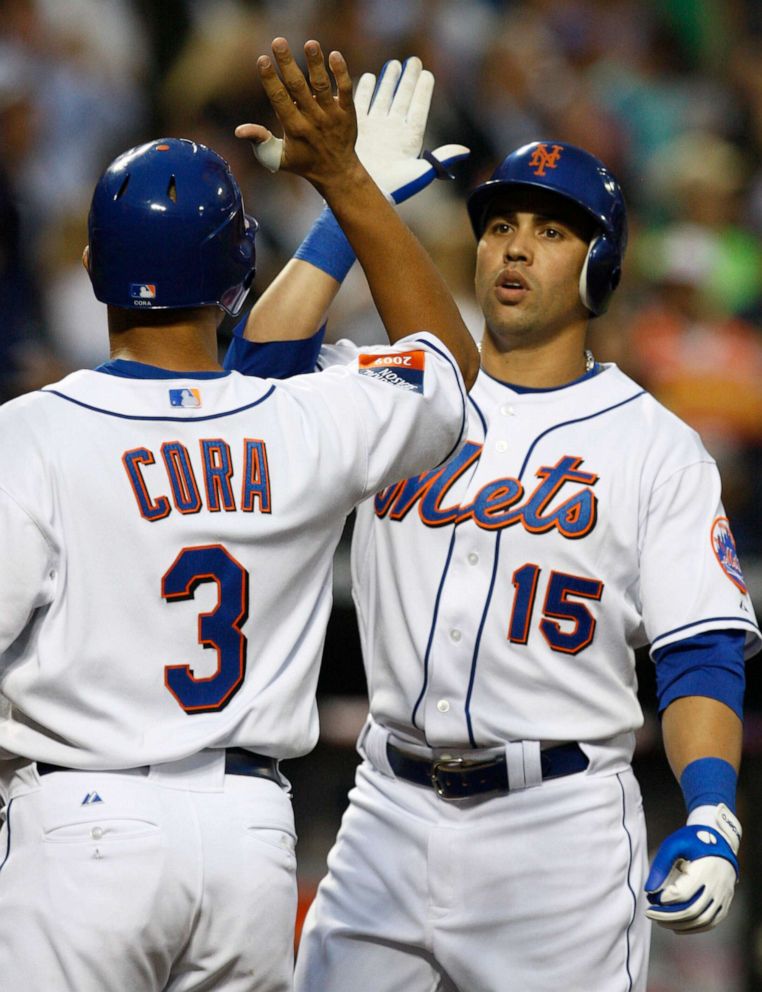 What the Astros did in 2017 (and possibly 2019) is a stain that goes well beyond "everybody cheats", but that is an article topic for another day. Carlos Beltrán may not have been suspended for his part in the cheating, but lying about what the Astros did alone put his employer, who thought they were finally rid of the black curse that looms their franchise for just a moment, in an inauspicious situation. The fans, who loved him as a player, set aside one Adam Wainwright curveball, suddenly turned on him as his name was tarnished. That alone should not destroy the integrity and credibility that, above all of the stats, made Beltrán a loveable figure. As of now, Beltran will not see another job in baseball for a long while.
That does not mean we should degrade the rest of the playing career that contributed to him getting the job in the first place. Beltrán's career statistics, especially in his prime, match up well to other current and near-future Hall of Famers. Sitting in between absolute legends and other Hall of Fame outfielders at his position make it clear that Beltran had an amazing career, and whether that was done by cheating as well can never be proven. Yes, the legacy of Beltrán as a character might be stained for a long time, even for life, but the stats show that his legacy as a player lives on and should be enshrined in the Hall of Fame.
---
For a debrief of the Astros scandal, read this article by Andrew Jones.
Follow Payton Ellison on Twitter (@realpmelli14).