Author's Note: The terms "black, African American, and urban" are all used interchangeably, mainly to avoid repetition to refer to African Americans in this article (though the term urban youth can refer to any youth that lives in a hip-hop setting).
June 8th, 2012.
That was the first day I had watched a baseball game intently and in its entirety. The story of how I got to that point is weird: my best friend of 10 years now was bragging about how Johan Santana was "a no-hitter", referring to the no-hitter he threw exactly a week prior (ironically, he got absolutely lit up in three innings that day). Before that, we had always teased each other about our differing preferences of baseball teams, but none of us knew what we were talking about.
For whatever reason, something that I still cannot pinpoint—the crack of the bat, the roar of the crowd as Robinson Cano rounded the bases, the then-soothing sounds of Michael Kay's voice—that weekend of me watching baseball rather than watching the 47th re-run of Catch 21 on GSN (I had a weird childhood) had me wanting more. One Subway Series turned into the rest of the month, then looking up rules, making sure I could understand what was going on, then watching almost every single game for the rest of the year (I wrote an article on one of those games), then wanting to play baseball (short story: I sucked), then watching the entirety of the 2013-2014 Yankee seasons. Very long story short, that turned into writing and broadcasting about baseball for Diamond Digest.
I start with that small story because that differs vastly from the story of coming to love baseball that others have. Dave Sims, the lead play-by-play broadcaster for the Mariners, was born in 1953, just six years after Jackie Robinson broke the color line in Major League Baseball. He grew up in Philadelphia in the 50s and 60s, a time where "everyone [black or white] played a form of baseball — stickball, kickball…" but then added, "I don't really see that in our community anymore."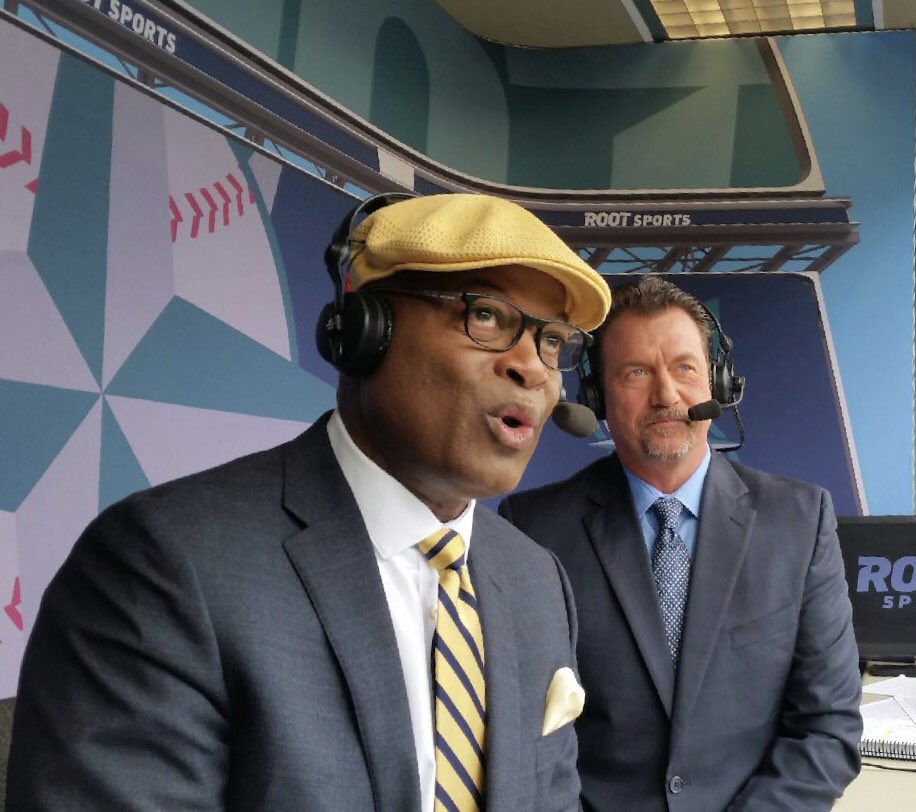 And this belief is shared, even though approximately 40 years of age and experience in baseball separate the two of us. As the years have passed, I have realized that if not for that one series, I might have been one of the many young African Americans still uninterested in the game of baseball. Since that weekend in 2012, I have met a finger count of black men and women that share anywhere close to the same amount of love and knowledge for the game of baseball. Meanwhile, Sims enters the television booth at Peoria Stadium in Arizona, preparing for the long season ahead, fully aware that he is currently one of two lead play-by-play broadcasters—radio or television—in Major League Baseball that are African American (the other being Astros' radio broadcaster Robert Ford). And the dearth of black men in the game does not stop in the broadcast booth.
The 1989 All-Star Game, just 31 years ago, featured fifteen black men alone, compared to seven in the most recent game. The 2019 Opening Day rosters saw just 68 African American players on Major League Rosters. The Mariners (4, though they had 11 by the end of the season), Yankees (4), Red Sox (3) and Astros (3) had 15 black players combined, while 11 other rosters had one lone black player. Three rosters, including the Dodgers, had none, and the National League West as a whole had three. In the dugout, Astros' manager Dusty Baker stands alone as the only black manager, and one of four minority managers, in the majors. Tigers' GM Al Avila and White Sox' Vice President Ken Williams are the only minorities in the general manager position (four if you count Giants' and Marlins' President of Baseball Operations Farhan Zaidi and Michael Hill, respectively). There are quite a bit of minority umpires (Laz Diaz, CB Bucknor, Angel Hernandez), but there was never a black crew chief until Kerwin Danley earlier this week. And while there are certainly a bunch of media outlets around that I may not know about, I have noticed a futile number of black baseball writers, broadcasters and content creators. In fact, Sims tells me I am one of the few aspiring black baseball broadcasters that has contacted him about this in a long while.
The overall summary: the amount of African Americans around the game of baseball, in general, is staggeringly low, 73 years after Jackie Robinson opened that gate. Yet, this is a sport that has produced the greatest black athletes of all-time. You cannot talk about the best MLB players in history without uttering the names of Willie Mays, Hank Aaron, Ken Griffey Jr. and Barry Bonds (no matter how tainted). You could go further and mention Josh Gibson, Monte Irvin, and Satchel Paige, players that were elite talents but, more so in the case of Gibson and Paige, were robbed of the chance to showcase their full talents at the biggest stage. How is it possible that a league with a storied history of African-American success has so little participation of that same race in the 21st century? This activity could be tied to a number of reasons, but the most glaring issue is one that might hurt the game overall:
---
Marketing and Economics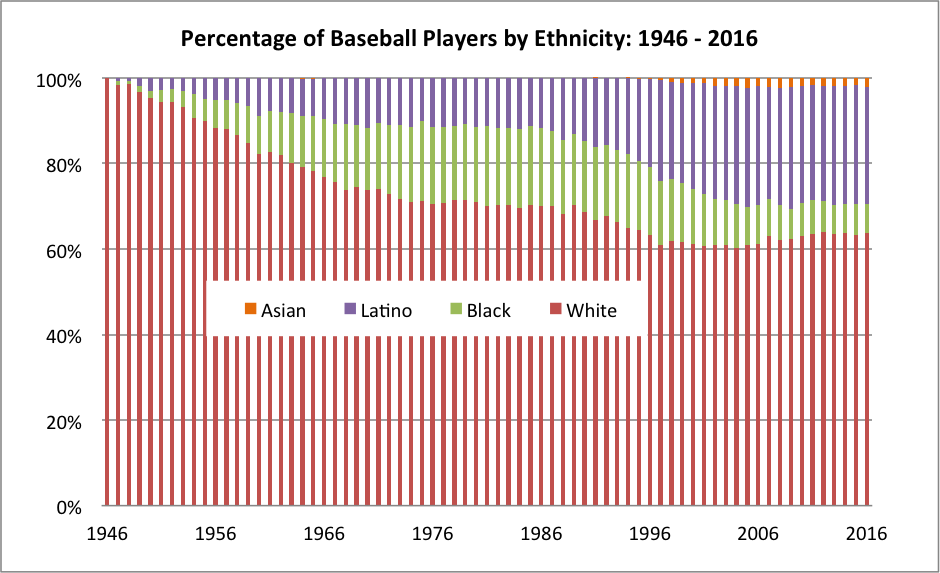 In this generation of young sports fans, recognition is so important, and baseball is ridiculously behind the times. Mike Trout, not only the best player of this generation but on a path to become the best player of all-time, was as recognizable to the average American as current NBA free agent Kenneth Faried. Someone on his way to his own echelon of greatness compared to a career journeyman (if we could count seven seasons with the Denver Nuggets as seven different teams) is the comparison of recognition.
Additionally, you would probably be able to recognize the likes of good to great, but not necessarily elite, players in other sports like Jimmy Garappolo, Ben Simmons, Baker Mayfield, etc. without hesitation. Meanwhile, Tim Tebow, a man known for many things other than baseball, is technically baseball's most popular player. The only major leaguers that touch that realm of popularity and recognition are Bryce Harper, Aaron Judge, and Javier Baez. With the exception of Judge, none of them are considered "elite" players. And a lot of that is on Major League Baseball's complete lack of ability to market players. The blackout restrictions that Major League Baseball has in a streaming world is ridiculous, whether it is because of carriage disputes (the Yankees and Cubs have recently struggled to gain carriage on streaming networks for their team-owned networks) or their streaming services (MLB.tv subscribers pay $119 to only be able to watch out-of-market games).
Additionally, they have cracked down on accounts, including now-ESPN pitching correspondent Rob Friedman aka PitchingNinja, for posting MLB Advanced Media content. When the raw video of then-Mets manager Terry Collins and umpire Tom Hallion screaming at each other surface, baseball did everything they could to wipe the video off the face of the Earth (spoiler alert: didn't work). Both the NBA and NFL have game highlights, whether by them or by a third-party, of every play within minutes and within seconds after every game (believe me, I have checked). Meanwhile, it takes upwards of half an hour before MLB has a video of a highlight on their page. And that is during the regular season. During spring training, where for some reason, many of the games are already not televised, it takes an eternity to get a highlight clip. Just getting media out there is a serious problem for baseball.
I could go deeper into baseball's marketing issues, issues that have led Tim Anderson, one of the few black players in baseball today, to call the game "boring". But that's an article for another day. It is also not like they aren't trying to fix their marketing issues (see this article). The point is, Major League Baseball's inability to market its game is killing its relationship with the youth in general. But baseball's dearth of African-American youth goes beyond the marketing of the game.
I would like to see MLB do a better job promoting its stars, black and white, like the NFL and NBA.

Dave Sims
---
While baseball's African-American population is low, it is not like there aren't any black men (or women) who are playing baseball. Mo'ne Davis, the Little League sensation who once considered basketball to be her best sport, is currently at Hampton University to play softball. In fact, baseball had Cardinals' quarterback Kyler Murray in its minor league system until Murray decided to pursue an NFL career full-time in February.
And he is not the only recent black NFL talent to choose football over baseball. Patrick Mahomes (whose dad, Pat Mahomes, played in the big leagues) was a top prospect out of high school, but elected to go to Texas Tech for football and eventually dropped baseball in his junior year (things are working out for him). Jameis Winston played baseball for his Florida State team before being picked number one overall in the NFL Draft in 2015. Russell Wilson played two minor league seasons for the Rockies before electing to pursue an NFL career in 2012 (again, things are working out). Not many of these stories exist among NBA players, the most prominent example being Scott Burrell, but the point stands: a lot of multi-sport black athletes are spurning baseball for other sports.
The main reason has to do with finances. According to the National Center for Children in Poverty, 21 percent of children live in households with incomes below the federal poverty threshold, and if you broaden that search to low-income households, that number rises to 43 percent. Among that 43 percent, childhood poverty rates are higher among black, Latino, and American Indian children. It is very likely that a large majority of those households are single-parent homes, which Dave Sims thinks may be a part of the problem.
"Baseball is the ultimate father/son pass along sport," Sims said, "That connection is not what was in the 50s/60s when I grew up. Broken marriages, single mothers, imprisonment are also factors. It's a lost thread."
But if we're strictly talking about the finances of baseball, that is a tough threshold to break. If a child in poverty simply wanted to play a sandlot game, he would need at least 12 other friends to join him, a baseball, a bat, gloves for everyone, cleats, and four items to use as bases. That is a lot of money before you can even enter a Modell's or Dick's Sporting Goods. Meanwhile to play any other sport:
Basketball: a ball and a basketball net (found in many urban parks)
Soccer: a ball and a goal, or anything to cosplay as a goal
Football: a football
Yes, children could easily play stickball, or use that soccer ball and play a game of kickball, but those childhood games have lost its luster to a simple game of basketball or soccer.
And if one were to get into organized baseball, youth travel baseball (youth sports in general, but especially baseball) has turned into a pay-to-play million-dollar industry on its own. Most of the children that do not live in poverty have acquired the best equipment and training, and play the best competition every day, leaving the others in the dust. The only other sport that comes anywhere close in comparison in terms of pay-to-play is hockey (which has its own dearth of African American participation).
This discrepancy continues on to the next levels of sports. Even with the current controversy involving the NCAA's refusal to pay it's college athletes, most Division I college basketball or football athletes are, at the very least, promised a full-ride athletic scholarship to college. On top of that, people pay to pack arenas and stadiums (college football stadiums are some of the largest sports venues by capacity in the world by the way), or turn on CBS, FOX, or ESPN to watch them play. So even if you are not on an NBA or NFL-level, you will still be a pretty well-recognized figure around the country. Soccer? Some players are on professional teams by the age of 16.
Division I baseball does not offer those same opportunities. There are not nearly as many full-ride scholarships in college baseball as there are in basketball and football. In addition, college baseball is more of a minor league experience; there are no more than 5,000 spectators. When I made frequent trips to Fordham University in my high school years, I was able to watch a couple of innings of a game in relatively empty crowds.
It does not get any better if you get to the professional level. Most NBA and NFL players are automatically on the big league roster the moment they are drafted or signed. The argument that baseball pays better than the other two sports in the long haul is rapidly becoming a false narrative. Within four years, even the most average NBA player could sign a max deal. It is a bit more complicated in the NFL, but most football players that are on the 53-man roster will still make a good amount of money. Many professional baseball players spend an average of three to five years in the minor leagues, whether they come out of high school or college. That does not mention the lack of income (or if Manfred has his way, lack of teams), making a full-time career in minor league baseball meaningless unless you make the big leagues. If you are lucky enough to make the big leagues, that requires a six to seven-year grind, including the horrific process that is arbitration, before you can finally cash in. To make matters worse, because baseball has such a tough time marketing it's players, endorsements are that much harder to earn.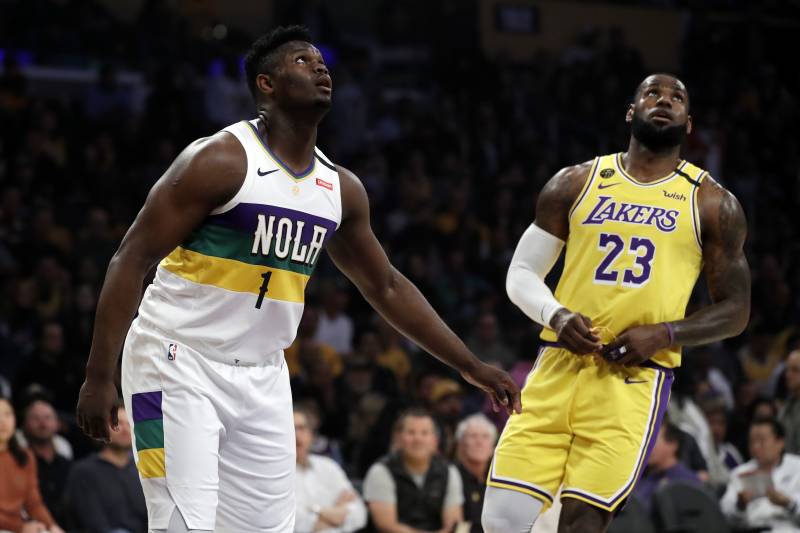 Now let's refer all of that back to African American youth, again, a demographic where most children are in poverty. Which path sounds like a better option? The path where you play in college for a minimum of a year, or three years for college football, make yourself a media star no matter where you are and have a higher chance to earn millions within four years. Or a path where, while insurmountably safer, it may take six to eight extra years of little to no pay, sometimes even longer, before you can finally cash in on success?
For most talented black youth, they have chosen the former, if they haven't by then. Baseball's biggest problem is that they have priced out the black community and, in turn, seen the black participation in baseball drop.
---
I have spent a lot of time explaining the economics as to why African Americans are not in the game of baseball. Now we have to ask the more important question: how do we fix it?
In our community, as Sims says, that father figure is sometimes not around to pass that love of the game down to our current youth. Most of the black players in the game today are sons of former MLB players (Dee and Nick Gordon) or had parents who grew up loving the game themselves (Adam Jones). If more black men resume making the love for baseball a hereditary trait, more of our black youth will be interested in the game.
Another solution? Let's continue to break some of the traditions and the unwritten rules of baseball. Sims said that he has been told, "I've been told that baseball has lost its "coolness" factor to football and basketball among African-Americans." And it has. Even as a baseball fan, watching a flying dunk from Malik Monk or a simple five-yard run for a touchdown by Le'veon Bell is more exciting to me than watching a couple of big-league home runs. That is because, unlike NBA or NFL players, many baseball players do not, or are scared to, be charismatic on the field.
When Tim Anderson called the game boring, he also called himself "Today's Jackie Robinson". At surface level, that sounds about as dumb, if not narcissistic, as you can get, but in his context, he isn't wrong. Let the players show their personality and be charismatic on the biggest stage of the game without the threats of violence from fans, the media, and even their own colleagues. In addition, let's make some rule changes to game, maybe not life-altering changes that will alter the fundamentals of baseball, but rules that will make the game more fun and cool, even if it's just a slight change. If pace of play is one of those things, so be it. Finally, let's make taking our children to the ballpark affordable again. At that point, you not only grab back the African American youth, but you grab back all of the youth.
Sims and I agree on most of these ideas. When I asked what Manfred and baseball could do to try and improve this, he only said "You'll have to refer to the folks on Sixth Avenue", where the MLB offices are located. Well, if I was given a chance to talk to Manfred today, this is what I would tell him: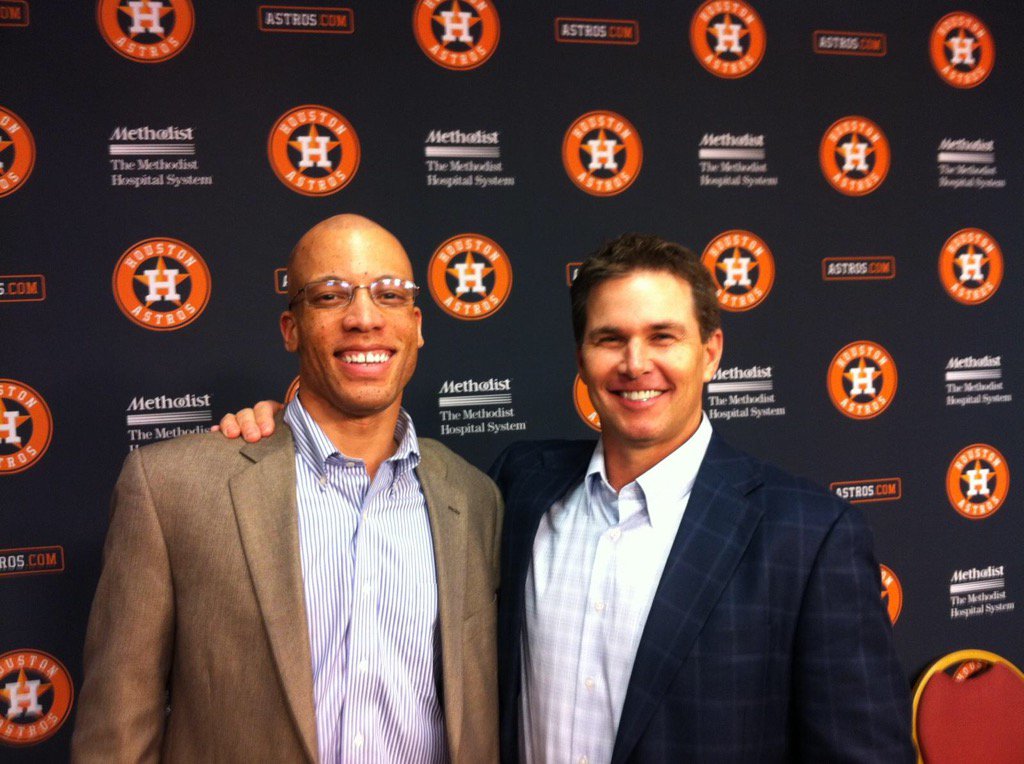 I personally believe that MLB has done a good job in their urban youth and inner-city youth initiative. The #PlayBall initiative and the RBI (Reviving Baseball in Inner Cities) program have both seen tremendous growth in youth participation and that should only increase in the next few years. But there is certainly more work to be done. What about the urban youth that may not be athletic enough to play the sport but are great communicators of the game? Even at the college level, Sims says, there is a dearth in black broadcasters. There should be more broadcasting camps for urban youth; they should be able to learn and get experience from someone like Sims or Robert Ford or Gus Johnson. In an increasingly analytical and sabermetric game, why not expose more academically-gifted black children at an early age to the mathematics of baseball and the opportunities they provide? We are doing well trying to get our black youth to play the game, but that is not enough. We need to try and get our black youth to be involved with the game.
Today marks the end of Black History Month, but we should be celebrating the accomplishments of black men and women every single day, whether they are long gone or still with us. The start of March signifies that baseball season is so close. I think I speak for myself, Sims and the other current black men and women, and boys and girls that love the game when I say this. At this time next year and beyond that during spring training, during college baseball season, we hope to see more "brothers" on the field, or standing near the steps of the dugout, or calling the game from the booth, or being involved in creating said product on the field, or, most importantly, just sitting in the stands.
The overall solution is this: make Black America love baseball again.
---
I would like to sincerely thank Dave Sims for taking some time and converse with me about this topic. You can watch him, as well as 10 of the 11 black Mariners in 2019, speak more on the topic at the 2019 Mariners African American Heritage Night Panel here.
"GIDDY UP BABY!" and follow Payton Ellison and Dave Sims on Twitter.